AUKS ActivAge service provides people who are 50+ with many diverse opportunities to socially engage with others in a safe, friendly and welcoming environment providing much needed respite from the effects of social isolation and loneliness.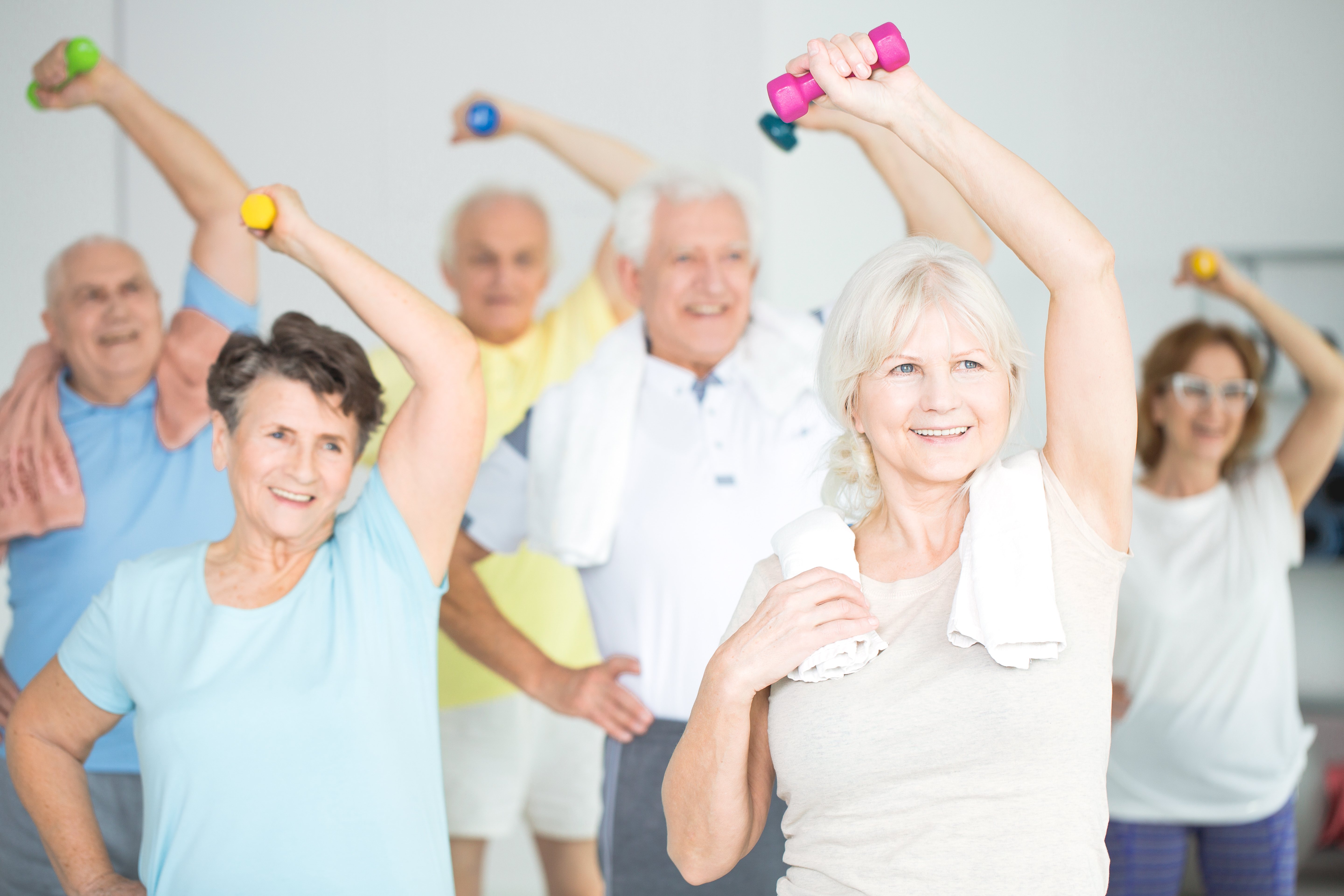 Our ActivAge service offers you activities that concentrate on the physical aspects of wellbeing; such as tai chi, yoga, Pilates, dance fit and seated exercise.
It also offers you activities that enable you to exercise your mind through meditation and mindfulness, by taking on the challenge of learning how to use a computer, tablet or smart phone, a new language, or painting with watercolours, or, you can take part in one of our themed social group activities.
We strive to ensure that we offer a very flexible programme of activities covering a broad range of interests. All of which are delivered by our eager and experienced tutors and volunteers.
Please see below our fantastic courses available in 2022/2023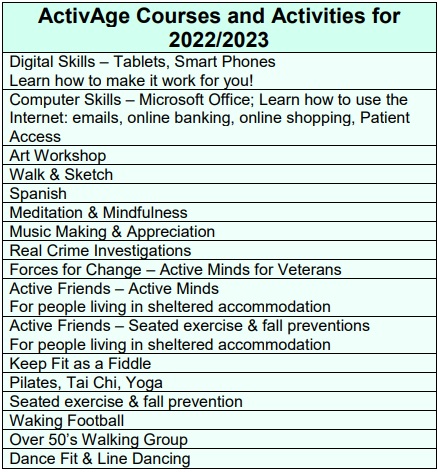 For more information on our ActivAge courses click on our leaflet below!
QUOTES FROM CLIENTS




For further information about ActivAge please contact:
ActivAge Staff
Age UK Sunderland
Bradbury Centre
Stockton Road
Sunderland
SR2 7AQ
Phone: 0191 514 8334 or 0191 514 1131
Email: Activage@ageuksunderland.org.uk