Friends and Neighbours Sunderland (FaNS)
As Age UK Sunderland is constantly working to improve the lives of older people we are delighted to introduce our Friends and Neighbours Sunderland (FaNS) project.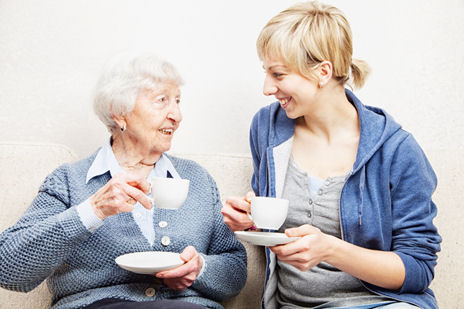 We have a choice of volunteer roles.
We are recruiting volunteers to visit selected care homes throughout the City to offer friendship and advocacy support to residents.
Keeping in Touch Volunteers
To work alongside care home staff to engage residents in activities, have a chat and help new care home residents settle in.
Advocacy Volunteers
You will act as a link for residents and their families to ensure an open line of communication is always there between people who live in a care home, their families and staff.
Care homes in Sunderland are keen to provide the very best for their residents. The FaNs initiative will complement the work taking place within care homes. Care home staff and volunteers will identify an activity which will suit the needs and interests of the individual.
The FaNS project will also involve local businesses and the wider community so that stronger links can be built between them and the residents, helping them to feel more included in their local area. The FaNS project needs volunteers with compassion, kindness and patience. Age is not important nor are qualifications, all you need is a desire to improve the happiness and wellbeing of older people with an hour or two a week to spare.
For further information about the Friends and Neighbours Sunderland (FaNS) project please contact:
Ian Jarvis
FaNS Co-ordinator
Age UK Sunderland
Bradbury Centre
Stockton Road
Sunderland
SR2 7AQ
Phone: 07715661140

Email: IanJarvis@ageuksunderland.org.uk.