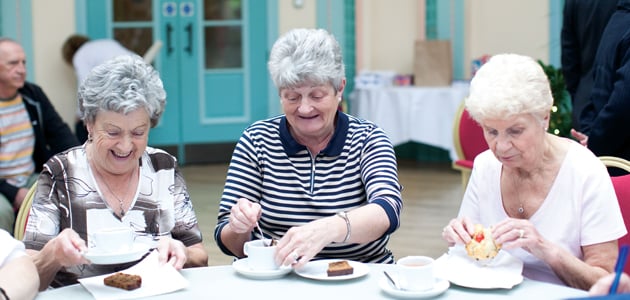 Join us at The Link for our weekly Haslemere Lunch Club.
Covid-19 Update:
Following the latest Government advice, our Haslemere Lunch Club has been suspended until further notice. We apologise for any inconvenience this will no doubt cause and further updates will be issued in due course.


Lunch Club:
Come to our friendly and sociable Tuesday Lunch Club in Haslemere and meet new people over a bite to eat. A two-course set menu lunch is provided. Advanced booking is required and please let us know of any special requirements when you book.
Cost of lunch: £5
Time: Every Tuesday, 12.15pm - 1.45pm
Address: The Link, Derby Road, Haslemere, GU27 1BS
Please pay by cash or cheque on the day.
To book, please call 01483 503414 or email.
Advanced booking is required by Friday of the previous week.