To pass the next couple of weeks in lockdown, why not give our bingo challenge a try?!
By doing something small everyday for yourself, it could help make this lockdown a little more positive!
There 9 different challenges on the bingo cards. Once you have completed one of the challenges, tick it off and move on to the next one.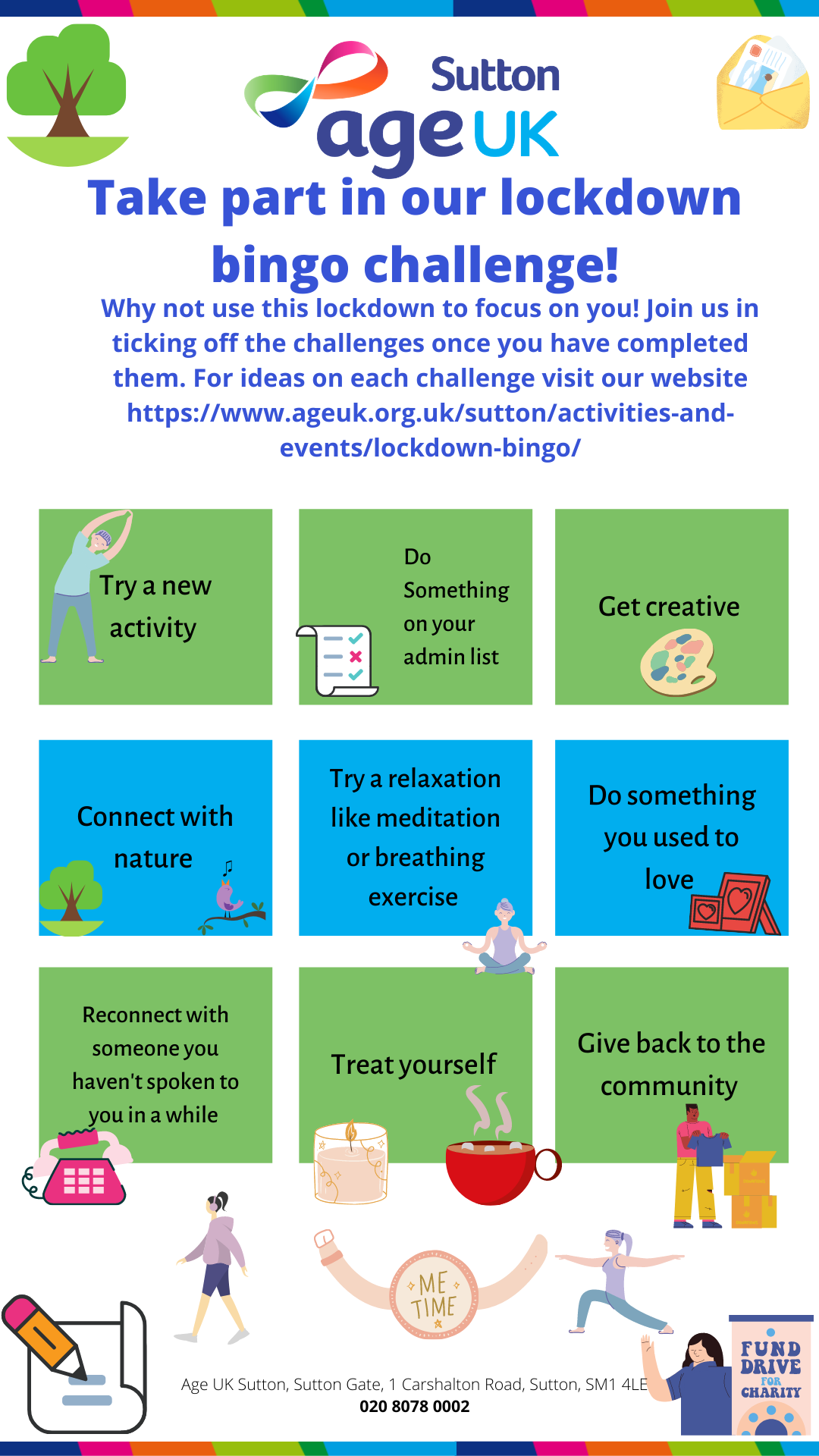 Here are some ideas for each challenge:
Try something new:
You could try a new activity, walk a different route on your daily walk to the shops or your exercise route.
Do something on your admin list:
Sort that old paperwork out

Clear out a drawer that you have been meaning to

Organise a drawer/cupboard
Get Creative:
Do some DIY that you have been meaning to do

Tidy up the garden ready for winter

Cook a new recipe for dinner

Watch an art programme

Create a window box with winter plants
Connect with Nature:
If you have a garden, step out into the garden for 10 minutes

Feed the birds from a bird feeder, you could get one that attaches to a window if you don't have a garden.

Go out for walk and see if you can spot any local wildlife

Watch a nature programme
Try a relaxation self care programme
Try a breathing exercise to help relax
You could look on youtube for a 10 minute meditation session
Try the 54321 technique
Sit down in your favourite chair and observe the following: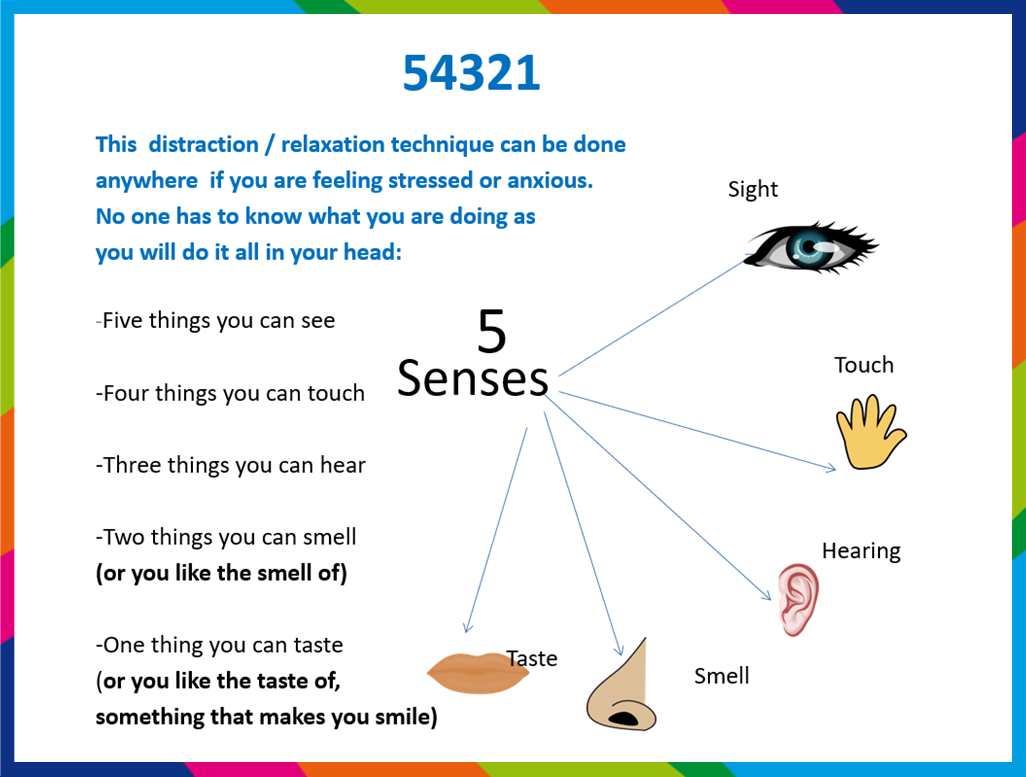 Do something you used to love:
As Bob Dylan says

"Take care of all your memories, for you cannot relive them."

Look through some old photographs

Watch your favourite tv programme or film

Sing your favourite song

Re-read your favourite book

Call an old work colleague/neighbour that reminds you of happy times

Write down a story of when you were younger that you can share with your family
Reconnect with someone:
Whilst we are staying at home, use the time to get in touch with an old friend

Write to a relative or friend you haven't spoken to in a while

Pick up the phone and call someone you have been meaning to call.
Treat yourself!
Do something you enjoy doing for yourself-

Make your favourite drink and enjoy it

Have a relaxing bath

Paint your nails

Buy your favourite biscuits or favourite treat when you shop
Give back to the community
Sort through some clothes that you could donate to charity

Make a donation to a charity that means something to you

Look for volunteering opportunities in your community

Offer to help a friend

Check on your neighbour and have a chat!