Information & Advice Adviser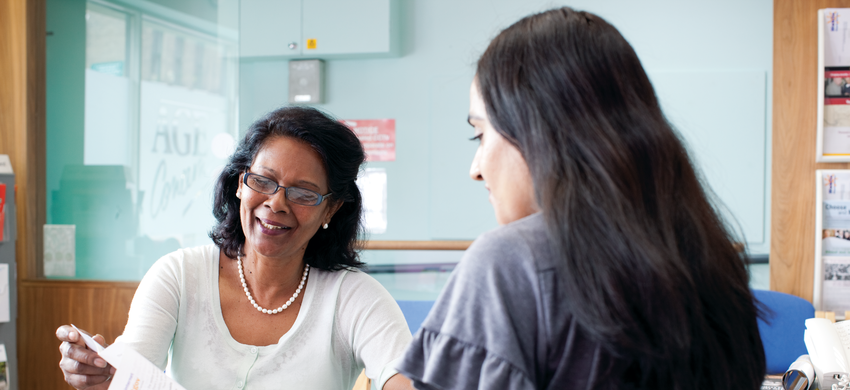 Informed decisions improve lives, and it is our Information & Advice Advisers who help people to access and understand their options to make the best choices for themselves
What do Information & Advice Advisers do?
The Age UK Sutton Information and Advice service provides information and advice to older people on matters such as welfare benefits, health and social care, housing and local services. Last year, the service helped older people in the borough secure over £1.4 million in additional income.
As an Adviser, you will assist people with their enquiries, helping them to access and consider appropriate information and guiding them through the process. Enquiries can range from travel, community care, family and personal matters to benefits and debts or
consumer problems. Volunteers will receive training in providing appropriate information and advice across a range of subjects, as well as providing emotional support to vulnerable people.
Is it for me?
Advisers will need to be empathetic and patient. Good listeners, with a friendly and professional manner, they will have the confidence to engage with a variety of individuals, often on a one-to-one basis. They will need to be willing learners and committed to a process of continuous improvement to develop their knowledge of a range of subjects.
Apply to be an Information & Advice Adviser
For more information about being an Adviser, download the volunteer role description
Enquiries about this role
If you have questions about this role that have not been answered here, then please do send us an email, and we will be happy to help. You can also find more contact details on the Contact Us page of this website