A visiting and befriending service for isolated older people in Sutton.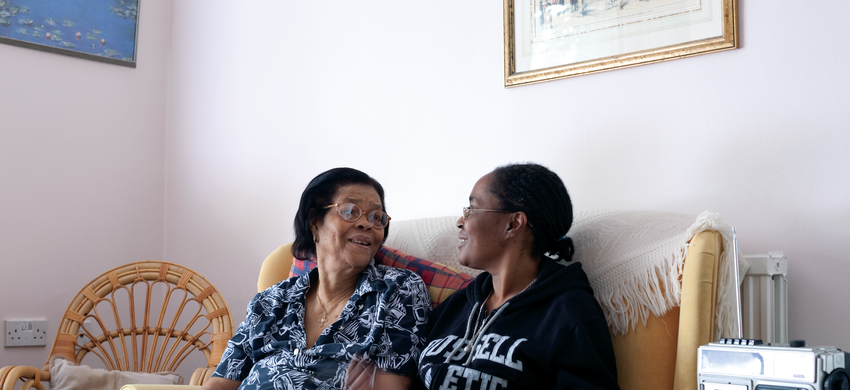 Loneliness is a daily reality for 40,000 older people in London. It can be a month before they speak to anyone, with only the radio or television to keep them company.
Community Helpers befriending is a free service that uses regular empathetic, personal contact to draw older people out of the pall of loneliness. We help them to build confidence, rediscover and connect with activities and hobbies, old friends and new, and to feel joy in life once more.
How our befriending service helps
Regular, friendly contact: telephone & face-to-face befrienders are the warm voices and friendly faces that engage with isolated older people to draw them out of their shell & develop confidence.
Discovering activities & hobbies: we support older people to connect with activities and hobbies they like, by providing information on local groups & activities and providing support & encouragement to attend.
Reconnecting with the community: befrienders can accompany an older person to an activity for the first time, to help them settle in. They might also go out to a local cafe or for a meal as part of the befriending relationship.
Who is eligible for the service?
People aged 75+ (65+ if referred via the NHS) living in Sutton can be referred or refer themselves to the service. They must be at risk of or experiencing isolation and can include older people who:
Have little to no contact with family/friends
Living with a long-term health condition, including dementia
Have mobility problems and/or sensory impairments
Are recently bereaved
Live alone
Are currently accessing very little or no other services
Call us: 020 8915 2233
Email: info@ageuksutton.org.uk
Other information you may find helpful
Related pages on our website
Related pages on other websites