The BAVTAs – Our Volunteer Awards Event for 2019
Published on 11 January 2020 06:37 PM
November 2019 - and it's our 2nd annual awards event to celebrate the achievements of our volunteers, this year styled on the famous television awards. We start the evening by hosting a dinner at Antonio's restaurant, our friends and neighbours who very kindly donated the meal and drinks.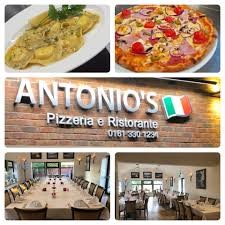 We have 17 volunteers who have generously given their time to the charity over the last year. Most provide direct services with clients, while some provide admin support, and others assist with our PR or help out in the kitchen. All these roles are vital to the success of the charity and we very much appreciate the time and effort our volunteers invest.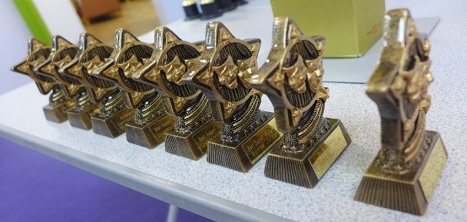 After the meal, the celebrations move back to the centre for the awards ceremony. This year, we chose to honour these special volunteer contributions:
Best Newcomer Award to Monica. One of the newest volunteers who has joined our Information and Advice Team, Monica brought with her great knowledge and experience around welfare benefits and statutory rights and was able to start undertaking case work almost immediately.
Best Support Awards to Sue, Bonita, John and Lillian. We really want to shine a light on these volunteers: Sue as our only passenger assistant and more recently tea and toast girl, Bonita for all her hard work in the Saturday 131 Club, John for providing much-needed transport support and Lillian who not only supports the 131 Club but also helped with our drama group, as well as trips and visits our for Club customers.
Outstanding Contribution Award to the kitchen team and Tracy. Our kitchen team are a vital part of us being able to provide fantastic two-course meals to Club customers every day, Monday to Saturday. It is thanks to them that the food is served hot, on time and of an excellent quality standard. Our customers tell us that the meals are one of the best things about the Club. Tracy has been volunteering in our Information and Advice team for some years now and the team speak highly of her. She's helpful, supportive and good to work with – a real team player.
The last award of the evening was the Lifetime Achievement Award for Eruch, our longest- serving volunteer who will be stepping down this year. Eruch was part of our Trading team for many years and when this closed, he took over a regular column for our newsletter.