Dementia Peer Support Programme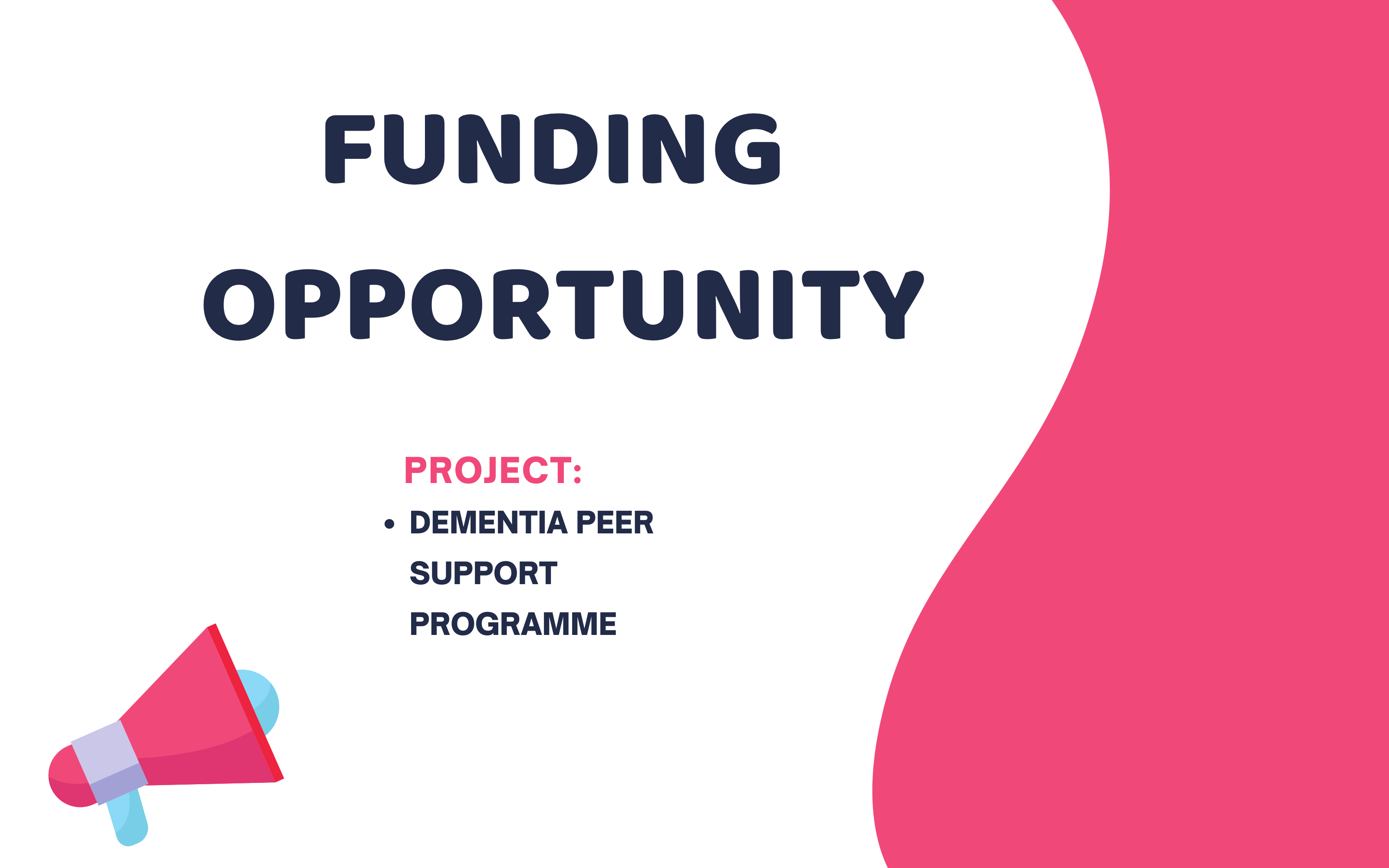 Dementia Peer Support Programme
Summary - There is no peer support service in Tees Valley for Dementia Carers. This is an unmet need, can be a struggle for families and carers and often affects the carer's mental health and emotional wellbeing.
Context
National/local context and evidence base
Dementia describes a group of diseases that affect the brain. Alzheimer's disease is the most common form of dementia. The Alzheimer's Society estimate that we have 850,000 people with dementia in the UK (2019).
Dementia leads to a progressive loss of brain tissue. As brain tissue cannot be replaced, symptoms become worse over time and lead to a loss of skills which may include loss of memory, an inability to concentrate, difficulty in finding the right words or understanding what other people are saying, a poor sense of time and place, difficulty in completing self-care and domestic tasks, difficulty solving minor problems, mood changes and behavioural changes.
People caring for someone with dementia need to help them remain as fit and healthy as possible; both physically and mentally. The better they feel, the more they can enjoy life.
The mental health and wellbeing of the person being cared for is as important as their physical health.
They will need affection and reassurance, freedom from as much external stress as possible, appropriate activities and stimulation to help them remain alert and motivated for as long as possible.
To address this, funding has become available from the NHS Tees Valley Clinical Commissioning Group who have commissioned Age UK Teesside to distribute funds to local groups and organisations, coordinating and managing their delivery.. The funding is to be spent by March 2023. Organisations applying for the funding will need to complete an application form detailing how they intend to deliver the service.
Funding will be allocated to each area based on population estimates.
Darlington: £18,600
Middlesbrough: £27,280
Hartlepool: £17,360
Redcar & Cleveland: £24,800
Stockton-on-Tees: £25,960
*Applications can be submitted for part or all of the funding for each area.
NHS Outcomes Framework Domains and Indicators
| | | |
| --- | --- | --- |
| Domain 1 | Preventing people from dying prematurely | |
| Domain 2 | Enhancing quality of life for people with long-term conditions | X |
| Domain 3 | Helping people to recover from episodes of ill-health or following injury | |
| Domain 4 | Treating and caring for people in safe environment and protecting them from avoidable harm | x |
Local defined outcomes
Across Tees there are currently 2,326 people open to secondary care for dementia support. Whilst there is no local data for carers it is estimated that around half have a carer.
Peer support workers will support the following number of people in that area and the programme team will have trained sufficient peer support workers to achieve that:
Darlington: 30 carers to be supported
Middlesbrough: 44 carers to be supported
Hartlepool: 28 carers to be supported
Redcar & Cleveland: 40 carers to be supported
Stockton: 58 carers to be supported
Aim and objective of service
The service will provide a Peer Support Worker, Volunteer Training and Mentoring Model to work across the Tees Valley Boroughs of Darlington, Middlesbrough, Stockton-on-Tees, Hartlepool and Redcar and Cleveland.
Peer workforce
Funding will allow for recruitment and training of volunteer peer support roles of people with lived experience of caring for a person with dementia. They will work with Tees, Esk and Wear Valley's NHS Trust Dementia Services via locality hubs and community teams to be signposted to carers (18+)
Needing support and guidance with health, wellbeing, access to services and other available support options in their local areas.
The expected role of a peer support worker is:
To bring their own personal lived experience of dementia providing authentic engagement and support to help other carers.
To utilise lived experience to provide a listening ear, and being an example of hope and positivity.
To help give staff insight into what it is like to live with a person with dementia
To offer 'Carer Champion' role to effectively engage with carers, both in their own right and to support them in their ongoing support of the person with dementia.
To use their experience and training received during the programme to cascade the training in future years.
Monitoring and reporting
The final report will include a qualitative and quantitive overview of how the peer roles have impacted upon overall patient experience and engagement.
Measurable information will include:
Number of carers supported
Numbers of trained peer support workers
Number of hours of support provided
Length of time in months that the peer has engaged with carer
Number of contacts/engagement
Carer and family feedback – Qualitative and Quantative
Service feedback from locally involved organisations
Signposting to appropriate services
Case studies to include patient view
Warwick Edinburgh mental wellbeing assessments
Quarterly reporting will be required.
Closing date 20th May 2022.
To apply please click here to download the application form.