Halloween Escape Room Challenge

Two rooms, two teams, one winner.
Join us as we invite teams to go head to head, taking on BOTH of Cluedini Yarms amazing escape rooms, HEX and BLITZ.
Can you solve the puzzles, riddles and challenges in the shortest time to be crowned Escape Room Experts? Enter individually, as small teams or as a team of 6. Smaller teams/individuals will be placed into teams of 6, but dont worry- there's plenty to keep you occupied.
Nullify the hex. Help end the war. Get out while you can.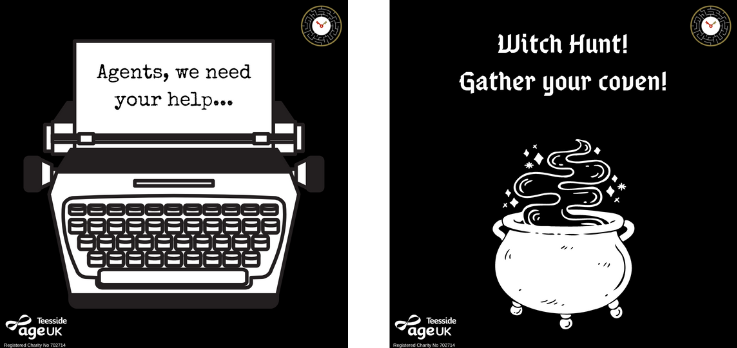 Join us on Saturday the 29th October 2022, at 2pm at Cluedini Yarm. The fee to take part is £10pp plus a minimum of £70pp sponsorship. The address is:
Cluedini Live Escape Rooms,
2nd Floor,
14 High Street,
Yarm,
TS15 9AE
Sign up below: