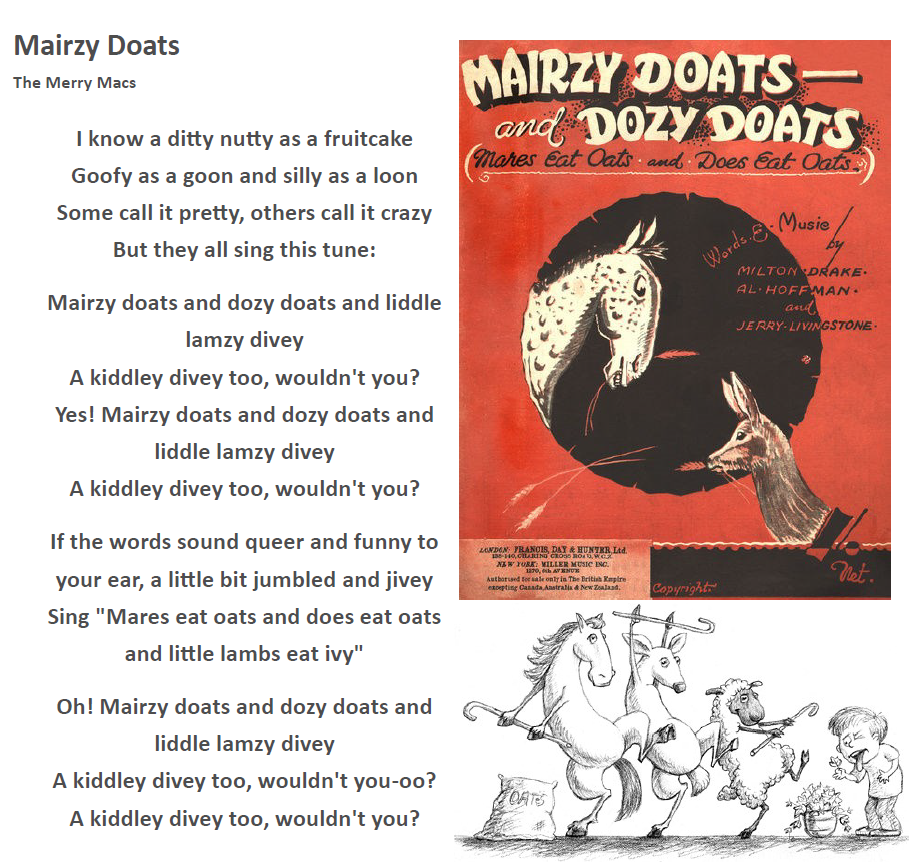 Mairzy Doats & Ronnie
by Marie Kerr
At the start of self isolation, we received a call from Ronnie. Ronnie is 84 and lives alone in Redcar; he has one daughter, however she is in Sheffield. He contacted us worried about getting food as his daughter could no longer order food online due to the high number of people using this service at the time.
He explained that he has two grandchildren who live in Newcastle and Northern Ireland. One granddaughter tests soil and was coming to Redcar soon for work, which he was very excited about as he would be able to see her through the window.
We enquired about his welfare and Ronnie said he was keeping busy with his normal routine- he likes to listen to the radio and music; he does the gardening in the afternoon. He said that he is currently going through his record collection to fill in his time. He stated that he was very good at growing his own vegetables and complained that the grandchildren usually pinch his onions.
Ronnie was worried about getting milk, bread and other essentials, including his beer. He explained that one of his rituals was to have a small beer with his supper and that he was missing this very much.

We were able to send Ronnie information on where to order essentials locally and we even managed to source a business who would deliver his beer. We continued to make contact with Ronnie on a regular basis to ensure he was safe and well.; we talked about self-isolation however Ronnie's spirit was very resilient. He explained that he remembers not seeing his father for over 4.5 years during the Second World War and this was nothing in comparison. He too is an ex serviceman and we talked about his time stationed in Germany.
During our conversations Ronnie discussed his likes and dislikes, such as music and he spoke about a song from 1944 called Mairzy Doats. He explained that the song was really popular with children during the Second World War because the lyrics were so silly.
Whilst on the phone, we downloaded the song online and played it over the phone which caused Ronnie to burst into song!
We continue to be serenaded by Ronnie with our weekly welfare calls and have sent him postcards with jokes on them to keep his spirits up. We are glad that this lovely gentleman can still have his beer with his supper and we are looking forward to sampling his famous onions later on in the year.