Integrated Personal Commissioning (IPC) is a nationally led, locally delivered programme that is supporting healthcare empowerment and the better integration of services across health, social care and the voluntary and community sector
Peer support groups are for those with diabetes, respiratory and neurological conditions. These friendly groups are designed to bring together people with similar life experience; carers and partners also welcome.
The last 30 minutes of each session will focus on chair-based exercise for those wish to join in.
Peer Support Groups
Diabetes Peer Support Group
(Type 1, 2 & pre-diabetic)
Meeting Fortnightly, Mondays 1.00 - 3.00pm
Primrose Hille Community Centre, Appleton Road, TS19 0HL
Neurological Conditions Peer Support
(including, but not exclusive to: MS, Motor Neuron Disease, Parkinson's, Stroke, Dementia, Cerebral Palsy, Epilepsy, Huntington's and Acquired Brain Injury)
Meeting Fortnightly, Wednesdays 1.00 - 3.00pm
The Robert Atkinson Centre, Thorntree Road, TS17 8AW
Respiratory Peer Support "Puffin Group"
Meeting Fortnightly, Thursdays 12.30 - 2.30pm
Billingham Masonic Hall, Mill Lane, TS23 1HF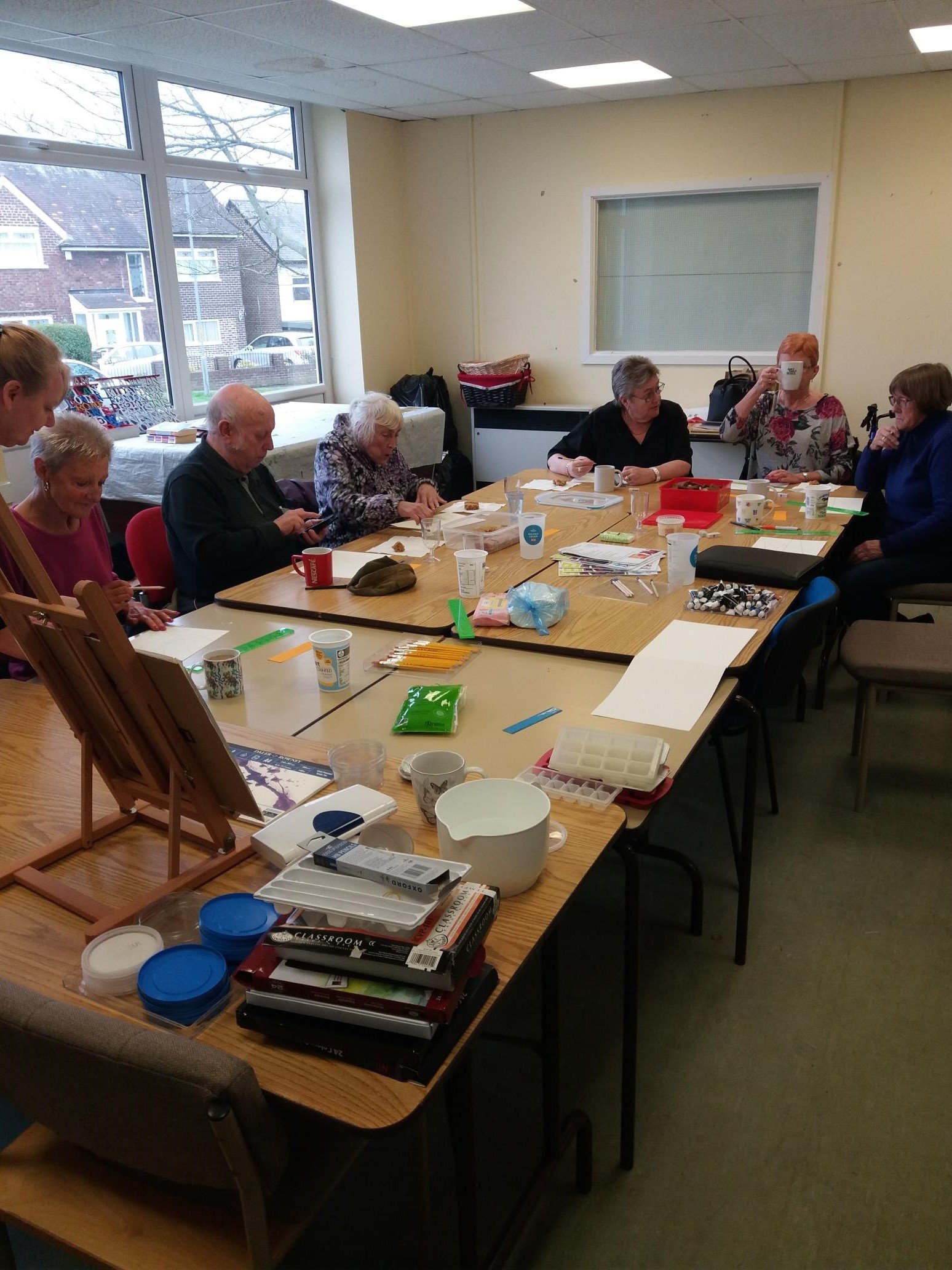 For more information or to attend a group
Contact Helen Maycroft on: 07921 464 108