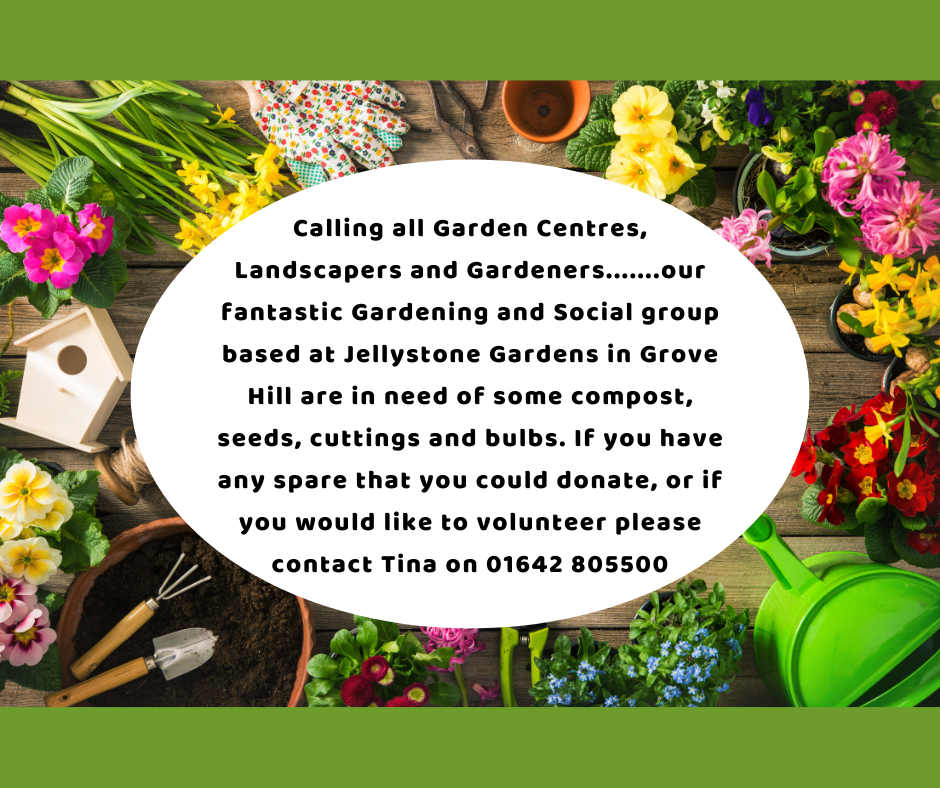 Do you enjoy gardening, are you short of space?
Thanks to Middlesbrough Environment City, we now have a plot of land for group use.
Come along and have a look at our new community project
Would you like to take the lead as a voluntary role or attend purely for the social aspect?
This is your opportunity to make new friends and develop a new project.
Come along for a coffee and a chat share your ideas.
(This is a community project for the over 50s)
When Age UK Teesside launched their project in Jellystone Park, Rekindle leader Steve Thompson created a blog to document the
journey. Several of our Rekindle members have been putting their new digital skills to use by updating the blog, which covers Jellystone Park, Nature's World and Stewart park.
To stay up to date with the progress of our Jellystone project and read all of the blog posts, visit: www.jellystonegardens.co.uk
On the corner of Easson Street/Eden Street Grove Hill
A safe space to enjoy some gardening or to enjoy some social time
Tuesday 10am – 1pm.
Contact: Tina / Paula 01642 805500 for more details