Annual Event Listings 2019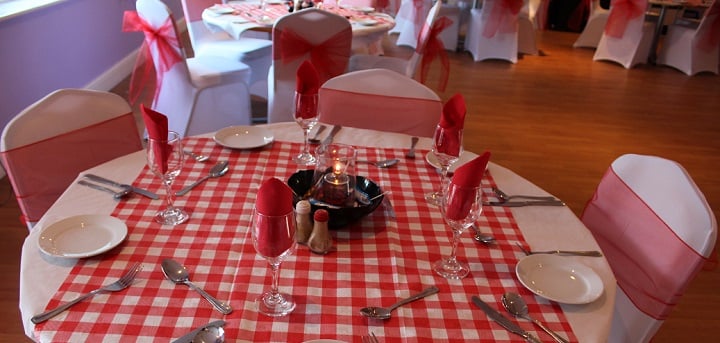 Friday 25th January - Burns Night Theme Day (Community Hub) 10:30 - 3pm
Tuesday 5th February - Chinese New Year Theme Day (Community Hub) 10:30 - 3pm
Thursday 14th February - Valentines Event with Buffet and Live Music (Community Hub) 10:30 - 3pm
Wednesday 20th February - Outreach trip to 'Norman Wisdom' Pub in Deal (Outreach)
Wednesday 27th February - Trip to 'Cosy Cat Cafe' Herne Bay (Outreach)
Tuesday 5th March - Shrove Tuesday Theme Day (Community Hub) 10:30 - 3pm
Saturday 9th March - 1940's Themed Day with singing from the wonderful 'Dover Belles' (Intergen Community Hub) 10:30 - 3pm
Wednesday 27th March - Outreach trip to Whitstable (Outreach) 10:30 - 3pm
Tuesday 28th March - Spring Ball. 'Flower Power' themed event with 1970's music and a buffet! (Community Hub) 10:30 - 3pm
Saturday 20th April - Easter Event (Intergen Community Hub) 10:30 - 3pm
Thursday 24th April - Outreach bowling trip (Outreach) 10:30 - 3pm
Wednesday 1st May - May Day Celebration with 'May Day' themed activities (Community Hub) 10:30 - 3pm
Saturday 25th May - Dementia Empowerment Day. Come and join Age UK and Caremark Thanet at our Community Hub in Margate 10:30am-2:30pm for a funfilled day of WantsumArts singing workshop, Creepy Claws animal holding, arts & crafts, free buffet, stalls and talks from Dementia Friends.
Thursday 29th May - Outreach trip to Canterbury (Outreach) 10:30 - 3pm
Tuesday 4th June - Volunteer Party at Lesters Pub (Volunteers only) 1 - 3pm
Wednesday 19th June - Outreach trip to 'Spitfire Museum' (Outreach) 10:30 - 3pm
Saturday 6th July - Age UK Thanet's Annual Summer Fair (Community Hub)
Saturday 24th August - Intergen trip to bOing Festival (Intergen Community Hub) 10:30 - 3pm
Thursday 17th October - Fancy a Sing-Song? Age UK Thanet are pleased to introduce new 'Music Workshops'. Why not come along to a free taster session on the 17th October 2019, 10am – 11.30am at Age UK Thanet, Randolph House, Margate CT9 1RP. The sessions are kindly funded by Tesco 'Bags for Good' and will include an hour of singing and then activities for up to another 30-45 minutes. Sounds like great fun! Hope to see you there! We will also warmly welcome anyone with memory loss/dementia and their carers/relatives or friends who would like to attend the sessions.
Thursday 31st October - Halloween Party with Halloween themed activities and singer Tim Greenwood from 1:30pm (Community Hub) 10:30 - 3pm
Tuesday 5th November - Firework Themed Party (Community Hub) 10:30 - 3pm
Saturday 7th December - Age UK Thanet's Annual Christmas Fair (Community Hub)
Wednesday 18th December - Christmas Party at The Racing Greyhound Pub 10am - 3pm
Friday 20th December - Pantomine Trip to see Mother Goose at Marlowe Theatre 2.30pm