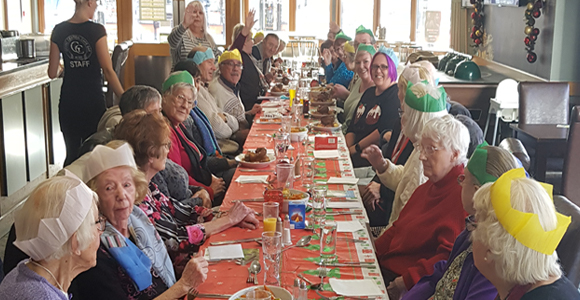 Our Wellbeing coordinators arrange a monthly lunch club at a local venue.
Our Wellbeing coordinators meet many people who are lonely and very nervous about going out, which makes it difficult for them to make new friends.
Our Wellbeing team arranged to get one such group to meet at a local venue once a month. Fran, one of our Wellbeing volunteers, arranges this each month and also drives people who have no trnasport to the venue.
While enjoying lunch, the group chat and make friends in a relaxing, welcoming environment.