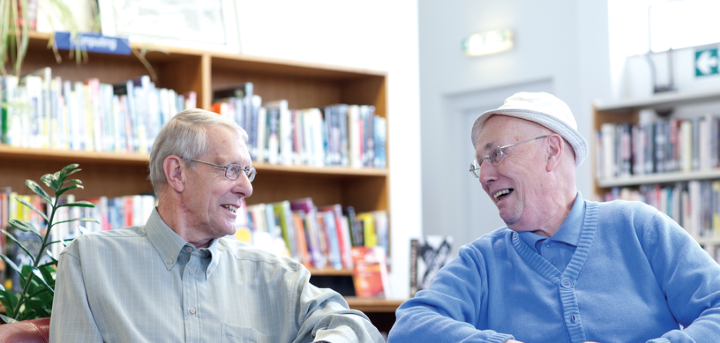 Age UK Wakfield District provide Social Inclusion Groups within the Wakefield District.
During these difficult times, we have adapted our services to meet the new challenges faced by individuals due to coronavirus.
Some services remain unaffected and our staff will continue to deliver these services safely. Some services have been adapted to continue remotely, mainly by phone. All our services operate to COVID-secure standards.
If you need further information please contact our Single Point of Contact on 01977 552114
Social Inclusion Groups are for individuals who are socially isolated or cannot get out due to poor mobility. The groups meet for a chat, enjoy activities and to have access to information and support.
There is escorted transport available for the groups.
Social Inclusion Groups meet:
Day:
Time:

Venue:

Address:
Cost:
Monday
11.30am to 2.00pm

Jubilee Hall

Townley Road, Wakefield, WF2 8NS

£17.00

including transport, activities and 2 course lunch

Thursday
12.00pm to 2.30pm
* Farfield Court
Ashgrove, South Elmsall, WF9 2UN

£12.00

including transport and activities
For more details on each individual group you can click on the links below:
* Farfield Court is currently closed for refurbishment from October 2018 for approximately 18 month, so our Thursday Social Inclusion Group will be held at:
Upton Village Hall, 22 Harewood Lane, Upton, WF9 1JB
Or for more information please contact our Group Co-Ordinator on 01977 552114
More Activities and Events
Age UK Wakefield District provide a range of activities and events for social, educational and health & wellbeing.
Other information you may find helpful
Related pages on our website