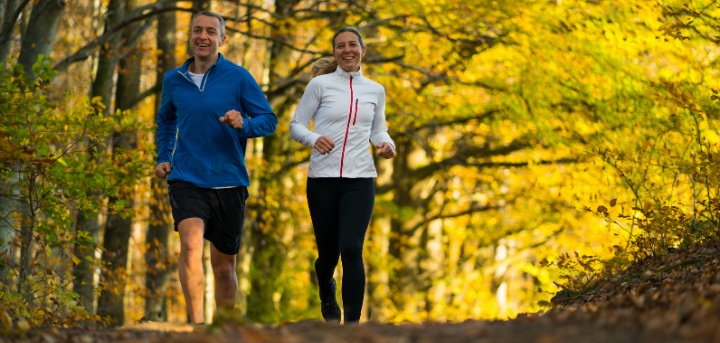 I May Run is a personal challenge, set your own distance and pace but commit to run everyday in the Month of May whilst fundraising to support our fantastic charity
Fancy a challenge? Our annual I May Run event helps you to get fit whilst raising money to support the work we do in your local communities.
Keep it simple - Run everyday in the month of May, any distance, any pace. Put £1 in an achievement jar for each day you run, BUT if you miss a day, pop £2 instead.
Step it up a gear - Boost your fundraising by encouraging sponsorship or donations through our JustGiving page.
Feeling competative? Why not challenge friends to join in and see who can run the furthest or raise the most?
Whatever you do, however you get involved, we are grateful for your support and want to showcase your efforts on our social media channels, please send your photos, video or funny stories from your I May Run journey to...
Of course if running is not your thing, adapt this challenge to suit you, the important thing is to get moving!
Step Out
This year the money raised by I May Run will be going to support our Step Out campaign. Following lockdown, many older people have lost confidence and now have reduced mobility. We are here to help people as they take those first steps towards a return to normal. From a walk around the garden, trip to the shops, re-joining social groups and using public transport our fully trained staff and volunteers will aid those who find themselves vulnerable after long periods of self-isolation.
If you'd like to support your local community project, Step Out, why not donate to our I May Run fundraiser or if you'd like to be a volunteer, get in touch with our volunteer manager! volunteering@ageukwd.org.uk
Support I May Run and Step Out
Every pound really makes a difference and helps us to help those who have no where else to turn.      Thank You!