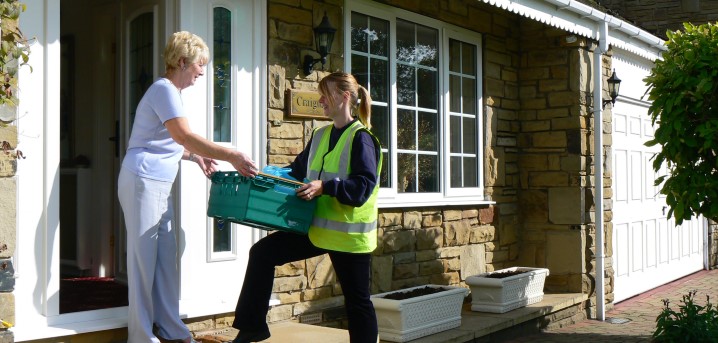 The home shopping service offers regular and reliable supermarket shopping direct to your door.
The service is provided for isolated older people living in the Wakefield District. The criteria to use the service is discussed in detail with Supervisor during the initial call.
Local supermarkets who offer internet shopping are Asda, Sainsburys, Tesco, Morrisons, Iceland and Ocado.
How the service works
We ring, by mutual agreement, to collect your shopping list and arrange a delivery time suitable to yourself. Deliveries are made between Wednesday and Friday during a one or two hour time slot.
Age UK Wakefield District charge an administration fee of £5 per order placed for the use of the Home Shopping Service and a delivery charge levied by the supermarkets, starting from £1.00 per delivery.
For more information about the Home Shopping Service, please contact our Shopping Supervisor.
Our Home Shopping Service is available Monday-Friday between 9.30am and 2.30pm
Home Support Service
We also offer a home support service of personally tailored packages of social and domestic support.
Other information you may find helpful
Related pages on our website