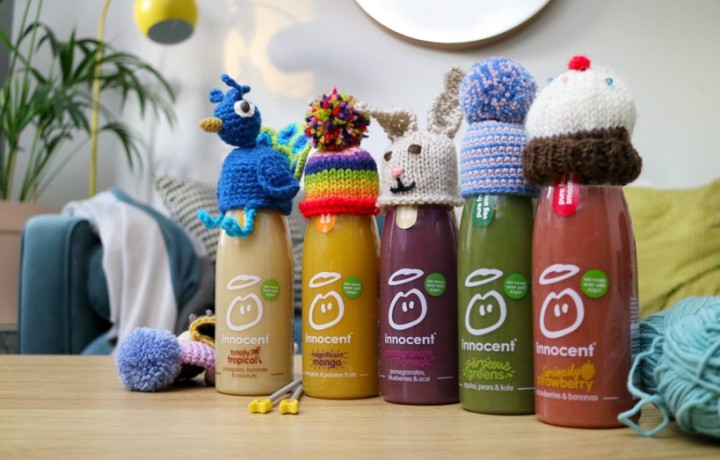 Calling all knitters...
Can you help us knit 33,100 little hats?
Can you help us towards our next target for 30 June 2022?
The Big Knit is a partnership campaign between Age UK and Innocent Drinks. The campaign has been running since 2003 and with the help of many volunteers last year a total of 1.5 million little hats were sent into Age UK, raising just under £3 million for local Age UKs across the country.
Here at Age UK Waltham Forest we have a target of making 33,100 hats by the end of June - anyone can get involved, whether you're an experience knitter or a beginner why not give it a go!
For every bottle sold wearing one of our hats we receive a 25p donation, which helps provide more support to people in Waltham Forest.
With your help in 2021 we sent off 4,000 hats! We couldn't do this without the incredible support of all our knitters, so thank you for making this possible!
If you would more information, please contact us. Also, there are some new patterns that you might like to try your hand at:
So grab your needles and your yarn and let's get knitting! It really is this easy.
HOW TO KNIT THE LITTLE HATS
You will need:
Double knitting yarn, 3¼ mm needles, a yarn sewing needle, a pair of scissors
Instructions:
1. Using double knitting yarn and some small needles (3¼ mm or 10), cast on 28 stitches.
2. For the first two rows knit 1, purl 1 to end.
3. When you have done your first two rows, switch to stocking stitch for 12 rows (knit one row, Purl one row). If you can, experiment with as many different patterns, colours and stitches as you like.
4. To make the hat narrower at the top when you get to the 15th row, knit two together to the end of the row (giving you 14 stitches) and then purl together to the end of the row (giving you 7 stitches).
5. Cut the yarn thread at about 25 cm and thread it through a sewing needle. Thread the needle and wool through the remaining 7 stitches and remove the knitting needle. Tighten the thread and sew the little hat together at the side. Once finished, turn it inside- out so that the seam you've just sewn runs up the inside.
6. OPTIONAL Sew a little bobble onto the top of the hat. You can either make them or send in the hats without.
Send your hats to:
Events Team, Age UK Waltham Forest
58 Hall Lane, Chingford, London, E4 8EU
Phone: 0208 558 5512
Email: events@ageukwalthamforest.org.uk
Office Opening Times: Monday to Thursday 9:30am to 4:00pm; Friday 9:30am to 2:00pm.
---