2016/17 Annual Report Published
Published on 01 January 2018 11:37 AM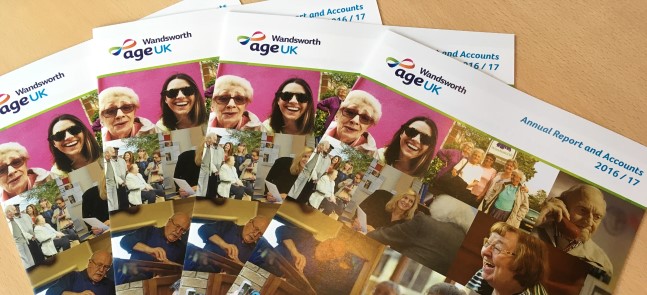 We are proud to present our 2016-17 Annual Report.
Inside you will find a full review of our services and important information about how we support the older residents of Wandsworth.
You can either download as a PDF here
Or view the Annual Report as an e-booklet below. You can toggle to full screen by clicking on the 'more' button which is signified by 3 horizonal lines in the white tool bar.