New 'Digipals' service from Age UK Wandsworth
Published on 04 July 2018 01:06 PM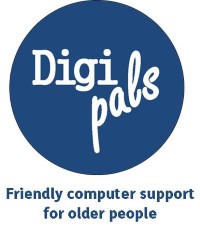 Age UK Wandsworth is delighted to announce the launch of a new service - Digi-pals - which aims to offer friendly computer support to older people in Wandsworth.
With so much of modern life 'admin' moving on-line, digital isolation is a huge problem amongst our service users.
The digi-pals service will offer stand-alone workshops on different subjects such as 'setting up and using email', 'using the internet to search for information' and 'using social media'. We will also offer a drop-in clinic, run by volunteers, on a Friday at our offices in Wandsworth.
The computer skills workshops and drop-ins will help older people to access relevant information, services and entitlements online and also help them to connect with family and friends.
The service will initially operate thanks to a 'Discovery' Grant from Santander but further funding will be needed to operate on an ongoing basis and at locations across the borough.
The first session will be held as an Open Morning at Southfields library on Friday 6th July 10-12 and thereafter the workshops will be held in other libraries in the borough. The schedule and locations will be published as soon as possible.
Age UK Wandsworth are also looking for volunteers to help run the Friday drop-in clinics. Please see the volunteering page for more information on this role.
For any further information about Digi-pals please contact Emma Chisholm