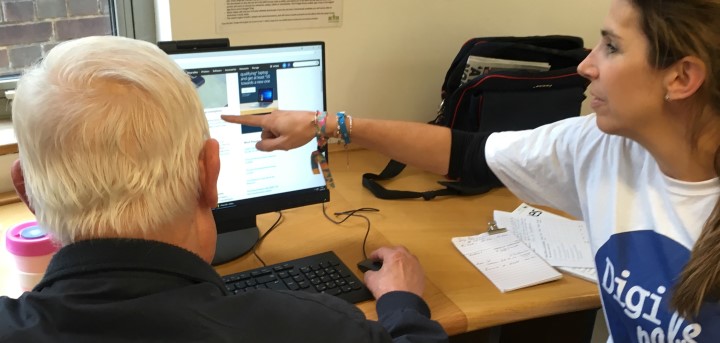 CURRENTLY ON HOLD DUE TO COVID-19. IN SOME INSTANCES WE MAT BE ABLE TO PROVIDE REMOTE SUPPORT, PLEASE CALL TO ENQUIRE.
Digi-pals is a service offering friendly computer support to older people in Wandsworth.
With so much of modern life 'admin' moving on-line, digital isolation is a huge problem amongst older people.
The digi-pals service offers stand-alone sessions in libraries and sheltered accomodation across the borough on different subjects such as 'setting up and using email', 'using the internet to search for information' and 'using social media'.
The sessions enable help older people to access relevant information, services and entitlements online and also help them to connect with family and friends.
If you know someone who would benefit from attending a session please contact Emma Chisholm.
Or if you would like to volunteer to support this new service please click here.
For more in-depth information about specific subjects, we also recommend 'Tech and Tea' sessions which are run by another local charity - Communitech. Please click here to see their upcoming events calendar.