Getting the Covid 19 Vaccine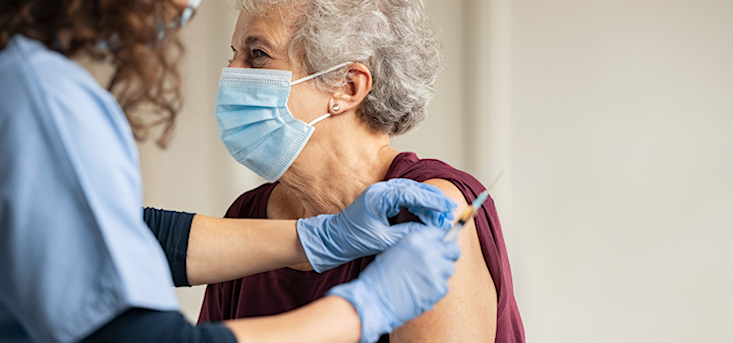 Your Covid 19 Vaccination- What to expect and what to watch out for
Making it easy for you to have the COVID Vaccine
We want to offer the first dose of the COVID vaccine to everyone in Westminster who is over the age of 65, and everyone who is or has been shielding.
We want to make it easy for you to be vaccinated, and we can offer help with making a booking, transport, accessibility, and communication if you have these needs.
If it is difficult for you to get to a vaccination centre we may be able to vaccinate you in your home.
If you are eligible to be vaccinated, please call:
Age UK Westminster on 020 3004 5610 (Monday – Friday,10am - 4pm) or by email to enquiries@ageukwestminster.org.uk. To help you to make a
booking, we will ask you to let us know the GP practice where you are registered.
If you have moved or changed your phone number, please update your contact details with your GP practice.
If you have friends or family in Westminster who have not yet been vaccinated, please share this information with them.
Book or manage your coronavirus vaccination
The coronavirus (COVID-19) vaccine is safe and effective. It gives you the best protection against coronavirus.
Who can get the COVID-19 vaccine?
The NHS is currently offering the COVID-19 vaccine to people most at risk from coronavirus.
In England, the vaccine is being offered in some hospitals and pharmacies, at local centres run by GPs and at larger vaccination centres. More centres are opening all the time.
It's being given to:
people aged 50 and over
people at high risk from coronavirus (clinically extremely vulnerable)
people who live or work in care homes
health and social care workers
people with a condition that puts them at higher risk (clinically vulnerable)
people with a learning disability
people who are a main carer for someone at high risk from coronavirus
For further information please go to: https://www.gov.uk/coronavirus