Age UK Westminster's innovative service offer face to face debt advice.
Age UK Westminster new Debt Advice Service aims to give face to face debt advice specifically aimed for those over 50. The service will support vulnerable residents of Westminster who are struggling to manage debt or at a high risk of falling into debt.
Edward Hong, Debt Intervention Advisor at Age UK Westminster, will provide weekly surgeries, one to one appointments, telephone advice and home visits for those who are housebound, outreach into the community, and assistance with online debt and money management services online.
How to access this service
Surgeries
Surgeries will be open, require no appointments and residents will be able to drop in and be seen on the day.
Weekly surgeries will be held on
Mondays 2pm to 4pm
at The Beethoven this service Centre, Third Avenue, W10 4JL
Tuesdays 10am to 12pm
at Ernest Harris House, 61 Elgin Avenue, W9 2BX.
One to one appointments, telephone advice and home visits
For other ways to access this service please contact enquiries@acwestminster.org.uk.
Our Chief Officer's comments
Chief Officer of Age UK Westminster, Mehfuz Ahmed, has commented on the new service:
"A big thank you goes out to Thames Water Trust Fund and People's Postcode Lottery for providing the funding for such an exciting and innovative scheme. It will enable us to tackle debt face to face and provide digital assistance to our residents in Westminster."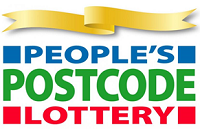 The People's Postcode Lottery has raised over £291 million for good causes for over 4,000 causes in the UK, with 32% of the ticket price going to charity. More information can be found at: https://www.postcodelottery.co.uk/good-causes.

Thames Water Trust Fund helps customers of Thames Water who are in difficult circumstances and who cannot afford to pay for essential household items. such as a washing machine, cooker, fridge, freezer, bed, an essential household bill or other costs. If you need help please see if you are eligible to apply to the Customer Assistance Fund by visiting www.thameswater.co.uk
At the moment there is no real Government strategy in place to prevent older people from falling into debt or managing existing debt, despite the growing need for support.
Joint research by Age UK and the International Longevity Centre (published 2013) revealed that 400,000 older people in the UK are paying more than £85 a week just to service unsecured debt, while some have debts from unsecured lending of as much as £20,000.
For more information please
Telephone: 020 3004 5610