Later Life Planning with Chancery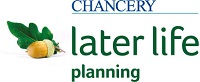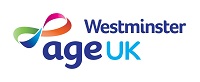 Here at Age UK Westminster we understand that support and guidance in later life is vital to ensuring happiness and security, as life expectancy increases there is a greater need for financial planning and support. This is why we have teamed up in partnership with the financial planning team at Chancery Later Life planning to offer a range of financial planning services from some of the best advisers in the industry for the over 50s in the London Westminster borough.
The Later Life team offer guidance and support with, financial planning to ensure you can make best use of your finances, Wills and Power of Attorney services, long term care funding and advice on how to plan for health related problems in the future.
For more information please visit the Later Life website at http://www.laterlifeplanninguk.com/ or see contact details below.
Contact details:
Chancery Financial Planning LLP
1st Floor, Sicilian House
Sicilian Avenue
London
WC1A 2QR
Tel: 020 3116 6888
Fax: 020 7831 9769
E-mail: info@laterlifeplanninguk.com