Where we are
The Haywards Heath Centre is located in Hurst Place, near The Havester Pub.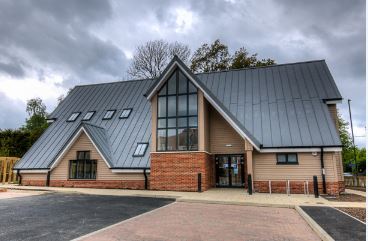 Who you'll meet
When you visit you'll be greeted by our friendly reception team and centre staff. To view our team click here.
Parking
There is a free car park for several spaces including 2 disabled bays. We also have a drop-off and pick up point for Taxis.
The Haywards Heath activity centre and social club is situated near Beechurst Gardens.There is further street parking in the local residential area.
Transport
Minibus collection is available via Community Transport for anyone unable to reach the Haywards Heath Centre independently. To arrange a return journey, please contact Bluebird directly on 01444 471919
Contact us:
The Haywards Heath Centre
Hurst Place
2 Kleinwort Close
Haywards Heath
West Sussex
RH16 4XG
Telephone: 01444 450248
email: HaywardsHeath@ageukwestsussex.org.uk