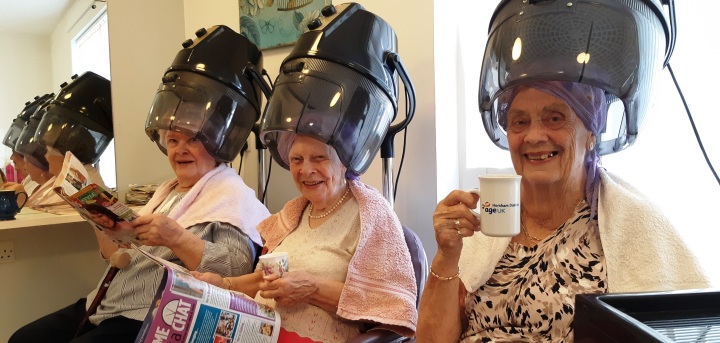 Hair Salon, Acupuncture, Foot Care and Massage are all available at Lavinia House.
Service availability
These services are available to residents of Horsham District
Due to Coronavirus our services are under constant review and are subject to change. For the latest information on services where you live please contact us.
tel: 01903 731 800
email: info@ageukwsbh.org.uk
Our Clubs
In partnership with other service providers Age UK West Sussex Brighton and Hove offer small and freindly clubs for people with dementia who live in Horsham District providing respite for carers.
Contact us for more information
Telephone: 01403 260 560