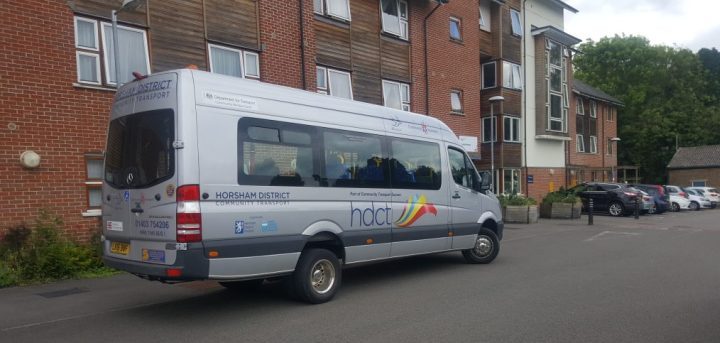 Residents of Horsham and the surrounding area, who are in need of community transport can register with HDCT and use the Dial-a-Ride service to get to an appointment, visit a friend or relative, attend a club or perhaps go shopping.
Service availability
These services are available to residents of Horsham District
Due to Coronavirus our services are under constant review and are subject to change. For the latest information on services where you live please contact us.
tel: 01903 731 800
email: info@ageukwsbh.org.uk
Horsham District Community Transport
Minibus transport to and from our Centres, and the shopping service, is provided by Horsham District Community Transport (HDCT).
See their website or go to their Facebook page for details or call 01403 754206.
Horsham Area Community Car Scheme (HACCS)
The Community Car Scheme also provides a very good transport service and they can be contacted on 01403 250202 between 9 am and 12 pm (Monday to Friday).
Their Facebook page is here