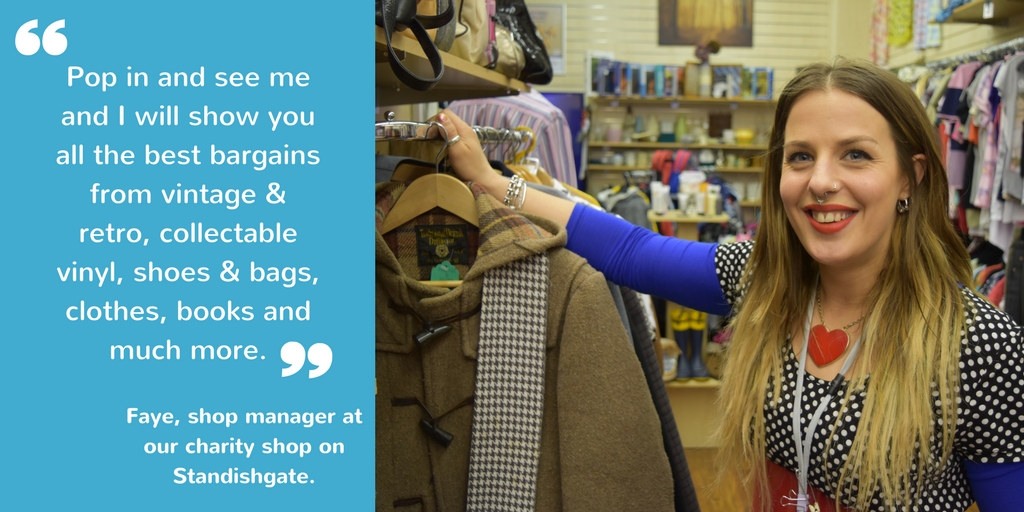 Looking to bag a bargain, declutter your life, or volunteer? You can do all three at our charity shop in Wigan.
Get a warm welcome from Faye and the team who handpick the best vintage, retro and classic finds from our donations for you to easily pick up a bargain.
Location
39 Standishgate
Wigan
WN1 1UP
Telephone: 01942 825170
Volunteering at our shop
Our shop relies on volunteers for sorting stock, creating interesting window displays, and attending to customers. If you are interested in volunteering with us, please visit our volunteering page to see the charity shop role description and how to get in touch.