A free telephone friendship service.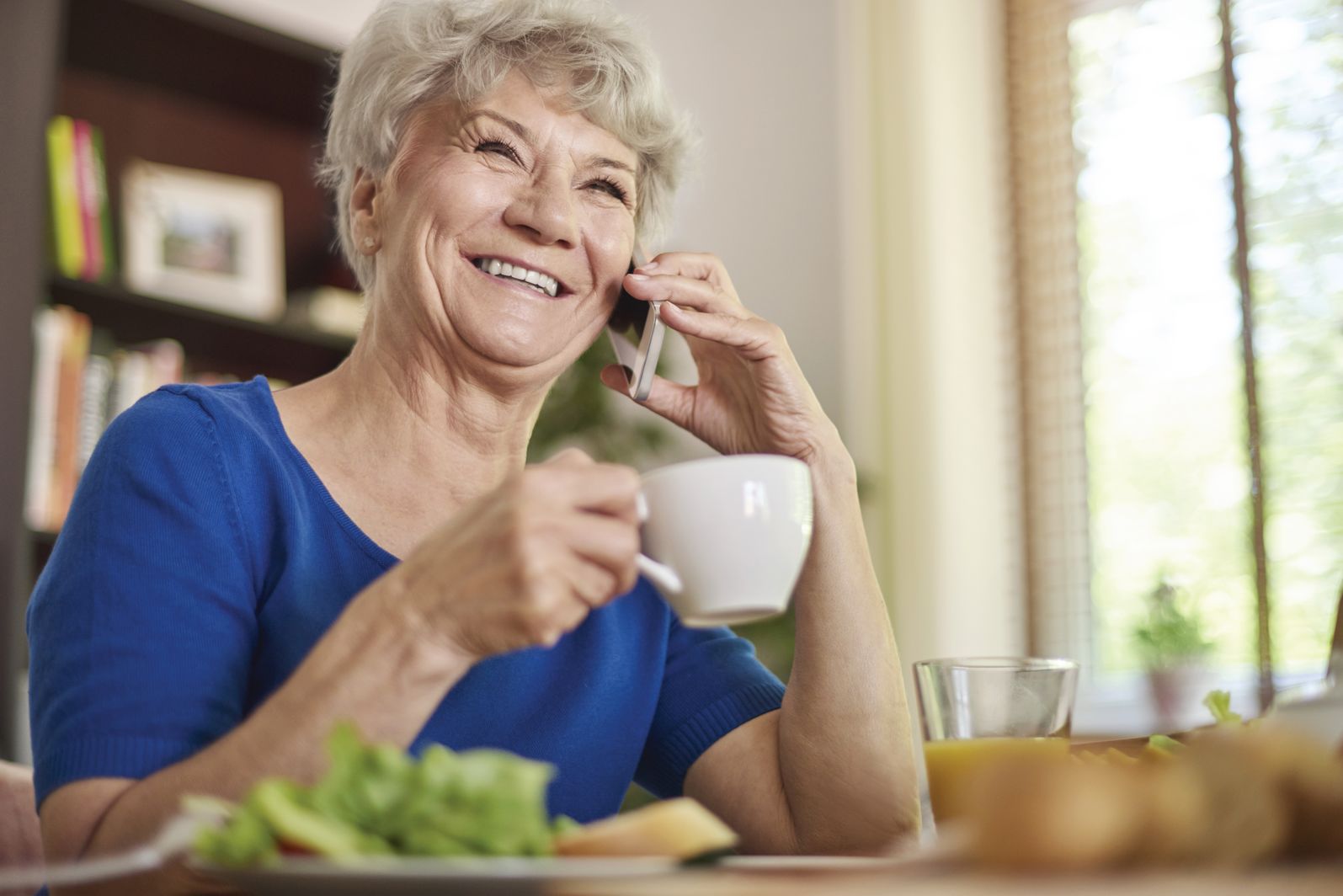 Living on your own can be hard to adapt to - particularly if you've been used to sharing your home or time with others. Not having someone to talk to regularly can be lonely and isolating. And that's when a friendly chat on the phone can make all the difference.

Call in Time is a free telephone friendship service run by Age UK. Since 2005 the service has matched hundreds of older people with trained and supported volunteers who, together, enjoy a weekly phone chat about anything from the weather to what's been going on in both their lives.

Our volunteers and the people they call often become firm telephone friends in the process. The calls provide valuable on-going weekly telephone contact to develop a trusted, true friendship.
What people have said about the weekly telephone calls:
"It makes you feel better and that you are not forgotten."
"It's very good to talk to her because sometimes it's the only person I speak to from week to week."
Monday afternoon is, for me, often the one bright spot in an otherwise dull and uneventful week. Why? Because on Monday afternoon the phone rings and I find myself talking to Mary, one of the Age UK 'A Call in Time' volunteers."
"I am very much happier than I was, I feel like doing things again."
"It is a privilege to be part of this scheme and it certainly adds to my quality of life, Thank you."
"I look forward all week, to the next call."
To access Call in Time, please call:
Telephone: 0800 434 6105