Coronavirus Support and Our Services

These are challenging times for all of us. We are committed to being with you now. Some of the things we usually do are being done differently at the moment but we are still making a difference.
Bright Days - the Bright Days programme now offers activities online or via the phone. There are chat groups, quizzes and even the choir.
Handyperson - support with small jobs around the home. There is a charge for this service.
Home Help - support with cleaning, shopping and other household chores. There is a charge for this service.
Information and Advice - we are able to offer information and advice by telephone or email, including help with filling out benefits forms. We cannot offer face-to-face support.
Advocacy - we are able to offer advocacy support by telephone or email. We cannot offer face-to-face support.
Age UK Furniture Warehouse - this is now reopen. Contact 01942 493502 for information.
If you have any concerns, please contact us and will we do our best to help where we can.
Other organisations to contact:
- If you have health concerns, dial 999 in an emergency or 111 for advice, including concerns about coronavirus. For information about coronavirus, click here
If you live alone, do not have family and friends to support you and are in need of assistance, please contact Wigan Council on 01942 489018.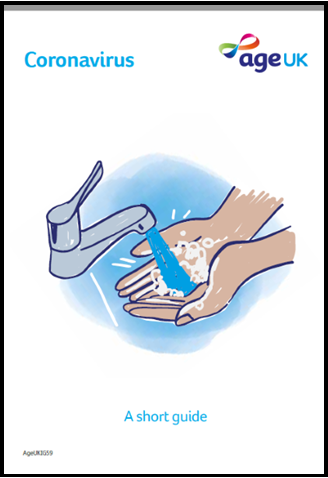 Coronavirus Information Support Leaflet
Age UK has an information leaflet which you can download here.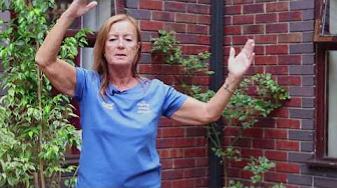 Home Work Outs
Click here for information on various options for working out in your own home.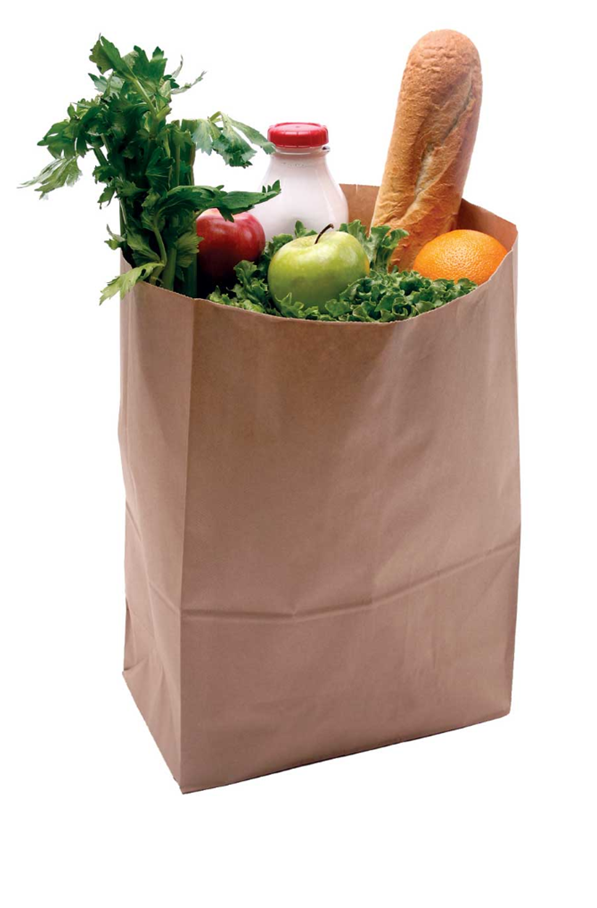 Shopping Support
If you have a volunteer doing your shopping (rather than doing it through ourselves), you may be interested in the following safer payment options:
A number of supermarkets now do volunteer payment cards. Click on the name of the supermarket to find out more:
Asda.
The Post Office enables you to authorise someone to cash a cheque for you at any branch. For more information, click here.
Some banks now have a system where you can text a code to your volunteer to enable them to get cash for you. You set the amount to a maximum of £130 a day. Click on the name of the bank to find out more: NatWest, RBS, Ulster.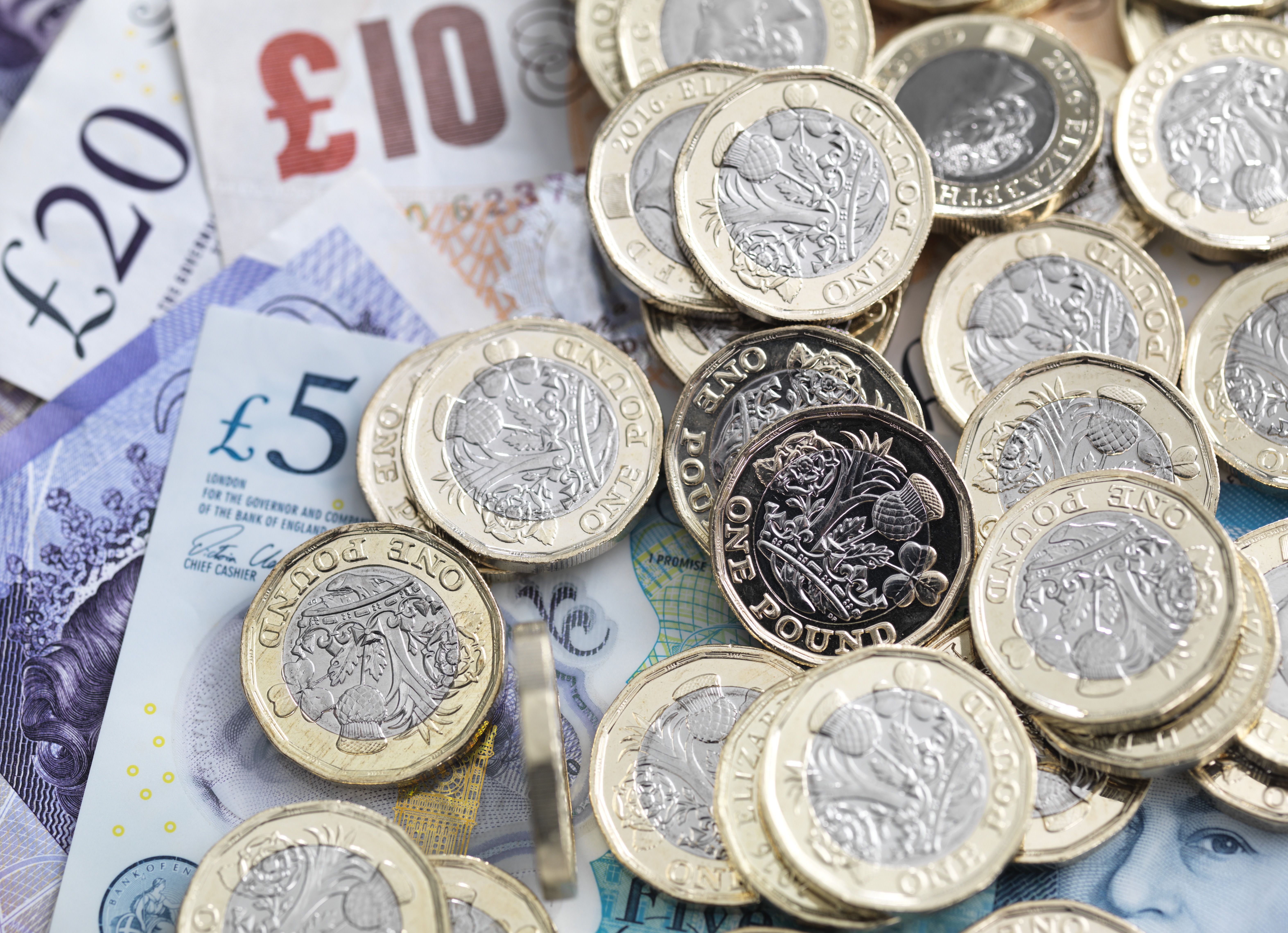 Banks
Many banks have set up dedicated phone lines for people over the age of 70. The numbers are below but the banks still recommend using the internet if you feel confident about this as a response is likely to be faster.
Bank of Scotland 0800 0859179 Lines open from 8am to 6pm, 7 days a week
Halifax 0800 0859137 Lines open from 8am to 6pm, 7 days a week
Lloyds Bank 0800 056 0045 Lines open from 7am to 11pm, 7 days a week
NatWest 0800 051 4176 Lines open from 8am to 8pm, 7 days a week
Royal Bank of Scotland 0800 051 4177 Lines open from 8am to 8pm, 7 days a week
Ulster 0800 092 4238 Lines open from 8am to 8pm, 7 days a week
Ulster ROI 1800 656 001 Lines open from 8am to 8pm, 7 days a week
If a bank's details are not listed above, it is either because they have not set up a dedicated phone line for older customers or have not shared the details with Age UK.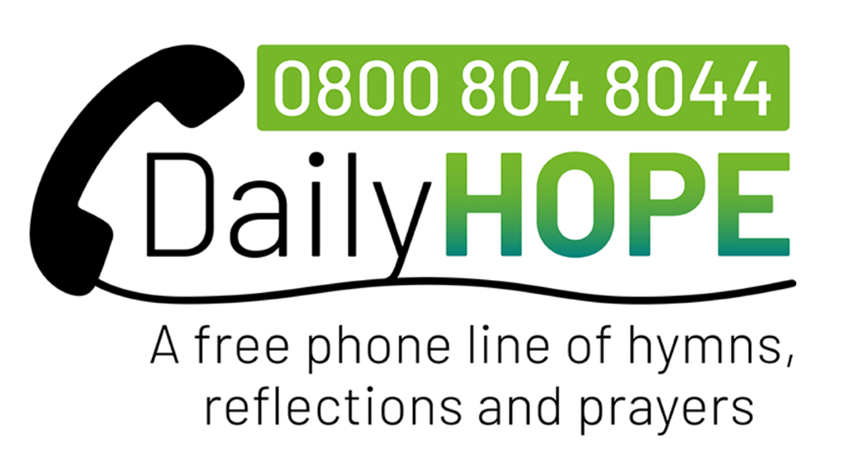 Religion
The Archbishop of Canterbury has launched the Daily Hope. This is a free phone line of hymns, reflections and prayers. The line is available 24 hours a day and has been set up particularly for those unable to join on-line services. By ringing 0800 804 8044, you can hear music, prayers and reflections.

Garden Supplies
Wigan Borough Community Partnership has established 'Golden Gardening'. A choice of small, medium and large flower trays can be delivered to your house to go into gardens, hanging baskets etc. To find out more, click here.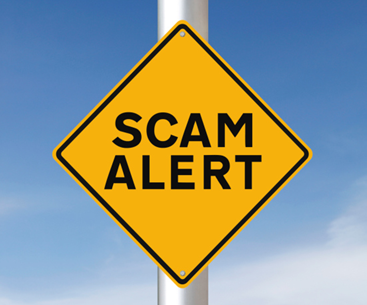 Scams
Sadly, some people have seen coronavirus as an opportunity to develop new ways of scamming vulnerable people. To see some information about dealing with potential scams, click here.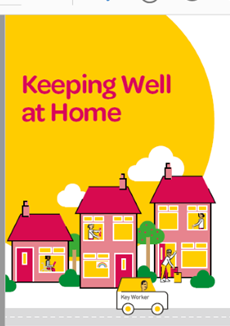 Keeping Well at Home Booklet
The Greater Manchester Ageing Hub has developed a useful booklet about Keeping Well at Home. Click here to download a copy.
To read tips about maintaining good nutrition during the coronavirus pandemic, click here.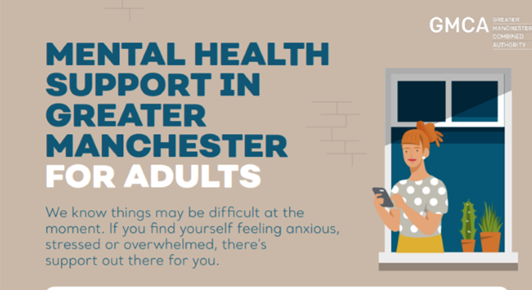 Mental Health Support
We know things may be difficult at the moment. If you feel anxious, stressed or overwhelmed, there is support for you. The Greater Manchester Combined Authority has developed a leaflet with sources of support. Click here for more information.
There is also a free mental health support linen for people living in Wigan. Ring 0800 051 3253 24 hours a day, 7 days a week. This line is available to people of all ages who need urgent mental health support. You do not need to be known to services to use it.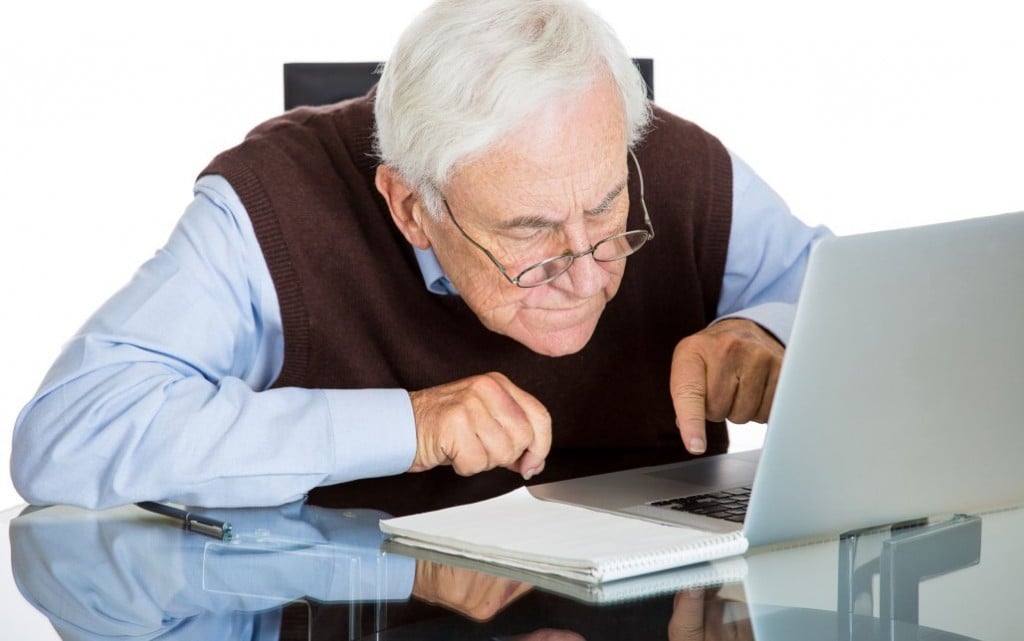 Digital Support
Wigan Council run a digital mentor service, giving help with IT through telephone support. They can help you get the best from smartphones, tablets, computers or laptops. To find out more about TechMates, click here.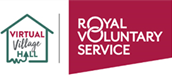 Virtual Village Hall
The Royal Voluntary Service has set up virtual village hall, which consists of a wide range of activities you can do on-line, including crafts, cooking, exercise classes and singing. There are different activities every day. To find out more click here.