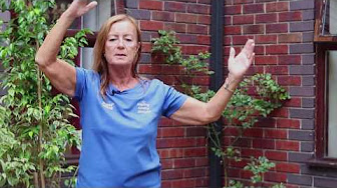 Do you want to keep fit during the coronavirus crisis?
Low Intensity Home Work Outs
Here are some links to some low intensity home work outs including tai chi, zumba and aerobics produced by Inspiring Healthy Lifestyles.
Inspiring Healthy Lifestyles also has a strength and balance programme that you can follow here.
Chair Based Exercises
Arthritis Action has produced some online chair based exercise to help those with hip, knee or spinal Osteoarthritis keep more mobile and active. You can find this here.
The British Gymnastics Foundation has also produced some age and dementia friendly chair-based exercises, which are available here.
Please remember:
Wear comfortable clothes and supportive footwear when exercising.
Prepare a space and have a glass of water ready before you start exercising.
To reduce the risk of injury never force or strain during physical activity
If you experience discomfort, stop and rest. If the discomfort continues, ring 111 or 999 if it is an emergency situation.
For more information and advice about physical activity, look at the NHS pages - click here for information for people aged 19-64 or here for information for people aged 65 and over. Both sites contain information on what exercise you should be doing and links to workout programmes.