At Age UK Wiltshire we value more than just £'s. Your time is invaluable to us, and as many of our services rely on people's goodwill and donations in time, there is much you can do to help us.
Why we need your help:
In just two years, the number of older people living with an un-met care need has risen by 19% to nearly 1 in 7 older people.
3.6 million older people in the UK live alone, of whom over 2 million are aged 75+.
Within Swindon and Wiltshire alone over 8% of the elderly population over 65 suffer from chronic isolation and loneliness.
Team days
Painting, decorating and gardening tasks. If this is something you are interested in, please contact us to discuss your team's abilities and skills; we can then match you with the most suitable role and consider dates that will work for your team. Full, half or multiple days are available and depending on the activity, teams of up to 20 could take part.
If you are part of a team that struggles to leave the office, has a shift pattern or has more than 20 members, why not try our 10:1 Challenge? This flexible volunteering will see you use your business acumen and challenge each other to turn £10 into a small fortune.
Working with beneficiaries
At Age UK Wiltshire we recognise that not everyone can lift and shift and sometimes it's nice to visit and meet the people that the organisation supports, seeing first-hand the difference that can be made. If this sounds more your cup of team then give us a call. We can work together to provide events, such as tea parties, dances or picnics and excursions. Likewise, we also have events throughout the year that you could become involved with and help us run on the day.
If you want to do some 1:1 rather than team volunteering, we can also organise this. Just see our volunteering page and we would be happy to have you on the team. We have a whole host of options available, from working face to face with our beneficiaries, to being behind the scenes. With every role important in making a difference to the older people of Wiltshire and Swindon.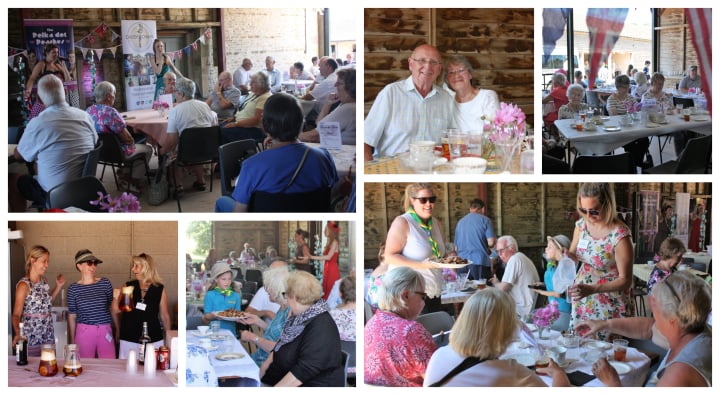 Skill-based giving
Are you a Wizz with spreadsheets, highly knowledgeable on benefits, have experience of marketing and PR, or a budding photographer. We can also benefit from your time. As a small team ourselves, with much of our work delivered by volunteers, your knowledge and experiences are invaluable to us. Could you help with any of the following?
Photography
We'd realy like to update our photos and brochures, so if you have the camera and know-how we'd love to hear from you.
Marketing & PR
As a small organisation, could you guide us in reviewing our marketing and assist us to create a more professional image?
Coaching and Mentoring
Are you a good listener? Can you help people to find their own solutions? Then perhaps you could become a mentor or coach to one of our team. Everyone can benefit, no matter what their position, and you needn't be an expert in the same field. Sometimes just setting aside the time to consider and talk through our challenges can be the action required to find a solution.
Sales
Do you have a team of sales people, positive at making the ask and getting results? We could benefit from your support to gather raffle prizes and support for our events.
Other ways you could help us?
Looking for other ways to help us? Here are some other ways you can show your support, either as an individual or as a team.
Hold a coffee/cake morning. If you want to support us this way let us know and we can send you some supporting information or even attend on the day should any of your employees have questions or queries we could help with. A great opportunity to hold a one-off event would be for International Older Peoples Day held every year in October.
Start a knitting session during lunch or break time, helping us along the way with our Big Knit campaign
Consider pay as you earn donations. If every employee in a larger organisation donated £1 a month, so much could be achieved.
If you're a smaller organisation that procures via Amazon, try Amazon smile and choose Age UK Wiltshire as your chosen charity.
If your organisation has a nominated charity, why not put our name forward?
Got any other ideas? Give us a call on 01380 727767 or send an email to Sarah Gillam, our Fundraising and Engagement Coordiantor at sarah.gillam@ageukwiltshire.org.uk