About the service
We promote both physical and mental health and wellbeing and support older people to remain independent for longer by helping them to stay fit and active in later life.
Making ageing a positive experience
Our Fitness and Friendship team work to promote the health and well-being of those in our community by:
Offering support and advice on the value of exercise and activity to those making general enquiries
Developing tools and resources to help keep you active and independent in your own home
Providing free information guides from Age UK on elements of healthy ageing. You can download these below.
Our Fitness & Freindship clubs
Our popular Fitness & Friendship Clubs will all be re-opened by the end of October 2021.
The Clubs provide a great opportunity for older adults to socialise and stay active. Each meeting includes gentle exercise to help maintain strength, balance and flexibility.
There's also lots of time to enjoy chatting over refreshments.
For more information about the Clubs, details of current locations and how to join please go to:
For general enquiries about our Fitness & Friendship service please contact the team at:
fitnessandfriendship@ageukwiltshire.org.uk or on 07754 612 569
Activity of the Month
Each month, our Fitness & Friendship team try to come up with an activity that can engage and inspire you to keep active and moving. Find out more below.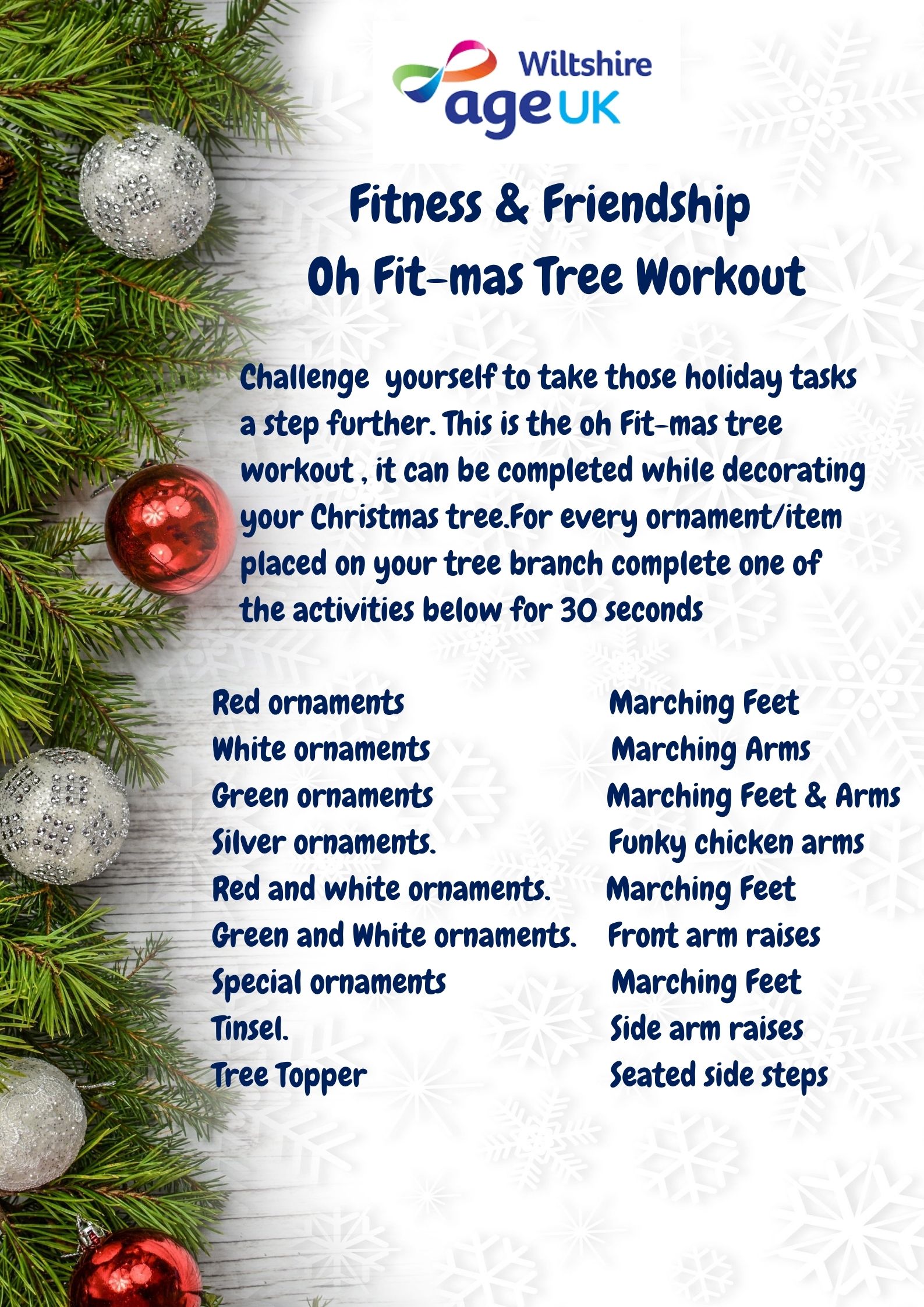 Join our team of Fitness & Friendship volunteers
We're looking for people to join us and lead or help at one of our growing network of Fitness & Friendship Clubs.
Other exercise groups and classes
Useful information guides
Age UK produce a range of useful information guides and factsheets that can be viewed and downloaded from the Age UK website. In particular there are information booklets on elements of healthy ageing including:
All Age UK guides and factsheets
Alternatively you can order hard copies by phoning Age UK's national advice line on 0800 169 65 65.