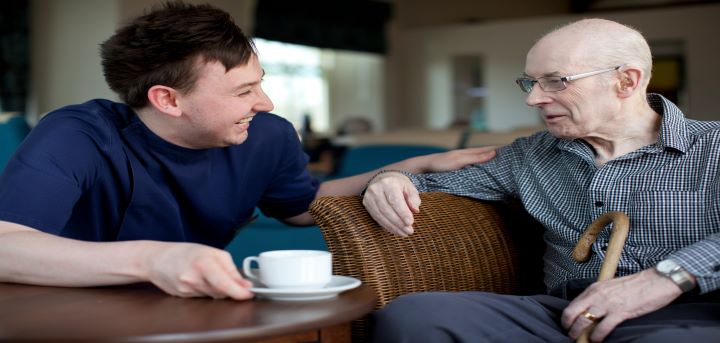 Please note, this service is not available outside Age UK Wiltshire - Head Office's catchment area.
The Home from Hospital service is in place to help support older people who have returned home after a stay in hospital. The aim of the service is to provide a short-term support service to older people being discharged from hospital to help them with everyday practical tasks until they're able to manage on their own again.

We can:

> Assist you with any immediate practical difficulties such as arranging appointments; collecting a prescription/essential shopping and housework or attending to outstanding correspondence
> Help you regain confidence and your independent living skills
> Support you to resume your interests/activities
> Help you find long-term solutions to things like shopping, housework or transport
> Give you information about other Age UK Wiltshire services and/or other organisations that could help you

We support you to obtain long-term solutions to managing practical tasks rather than creating a reliance on our services.
Where is the service available?
The service is available for Wiltshire (but not Swindon) residents due to be discharged from:

> Royal United Hospital, Bath
> Great Western Hospital, Swindon
> Salisbury Foundation Trust, Salisbury
Accessing the service
If you feel this service is appropriate for you or a member of your family please speak to the discharge team or ward staff at Great Western Hospital (Swindon), Royal United Hospital (Bath) or Salisbury District Hospital before you are discharged.
Existing Clients
If you are an existing Home from Hospital patient making enquiries about the support you are receiving or wishing to change an appointment/visit please contact the Home from Hospital Service Manager on 07500 137 135.
For more information
For more information about the service, please click on the link below
https://www.ageuk.org.uk/wiltshire/our-services/home_from_hospital/