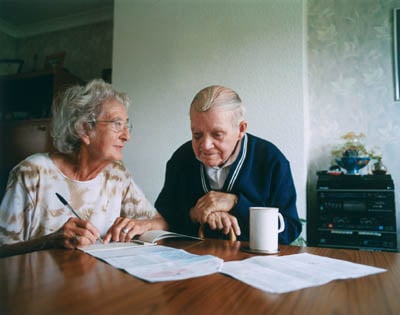 If you are aged 18+ and are looking for free and impartial information and advice on a range of issues such as benefits, housing, debt, consumer, employment, social care or care homes our specialist Ask Us Wirral advisors are here to help you.
Ask Us Wirral is a single point of access to information and advice via our website or phone (0300 3300111). During the current crisis face to face appointments, home appointments and other locations (including GP surgeries) have been put on hold.
Issues that Ask Us Wirral can help with include:
Benefits, housing, later life, care services, debt, laws & rights, relationships, consumer, work, healthcare

Ask Us Wirral is a partnership service delivered by staff and volunteers from Citizens Advice Wirral, Age UK Wirral, Wirral Mencap and Wirral Change. In order to ensure that we provide the best possible service to you, your enquiry will be dealt with by the most appropriate person from the relevant organisation.
We record information about you to help with your enquiry, we have a legitimate interest to do this. Your information will only be accessed by authorised staff and volunteers within the partnership, and by our trusted external auditors who check the quality of our work. Any information we hold is only with your explicit permission. Information is held within a secure case management system controlled by Citizens Advice Wirral.
If you wish to make a comment or complaint about Ask Us Wirral, please use the relevant organisation's Comments and Complaints Form. Comments or complaints about data handling and processing should, in the first instance, be made to Citizens Advice Wirral.
How to access Ask Us Wirral
By Telephone: 0300 33 00 111 (usual opening hours weekdays 10am to 4pm)*
Visit the website www.askuswirral.org.uk


*Opening hours are subject to availability of advisors.
Benefits and Entitlements

Are you confident that you're receiving all of the income, benefits and entitlements available to help you? Each year up to £5.5 billion in Pension Credit, Housing Benefit and Council Tax Benefit goes unclaimed by older people. Let us help make life easier!
There are 1.6 million people in later life living in poverty. This is why we have a service for people in Wirral to encourage and help them to claim their entitlements.
Over a million older people who are entitled to Pension Credit are not claiming it - this could mean that they are not receiving an extra £1,700 a year each that they should be getting. Many people do not realise that there are also benefits and entitlements that are not means-tested that they could be receiving.
Our Advisors can help people aged 50+ check their entitlement and help you to claim if you are not getting everything you are entitled to. Last year alone our service helped people in Wirral claim a total of £3 million extra in benefits.
We can also help you secure extra money from a range of charitable trusts and benevolent funds.
Call the Ask Us Wirral service on 0300 33 00 111 for information and advice*
*Subject to staffing levels.
Volunteer with Ask Us Wirral
Without our trained volunteer advisers we couldn't continue to meet the demand for advice.