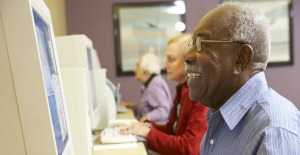 COMMING SOON - DAY AND VENUE TO BE CONFIRMED.
Through our Get Connected project we run computer/tablet courses for you to learn basic computing skills, such as:
Understanding simple terminology
Switching on and logging off the computer
Emailing
Internet access
This course will enable you to contact family and friends or become part of a social network.
IT COURSES:
GET TABLET SMART:
Classes will recommence shortly venue, time and day to be advised.
Reserve a place
To reserve your place on the next 6 week course