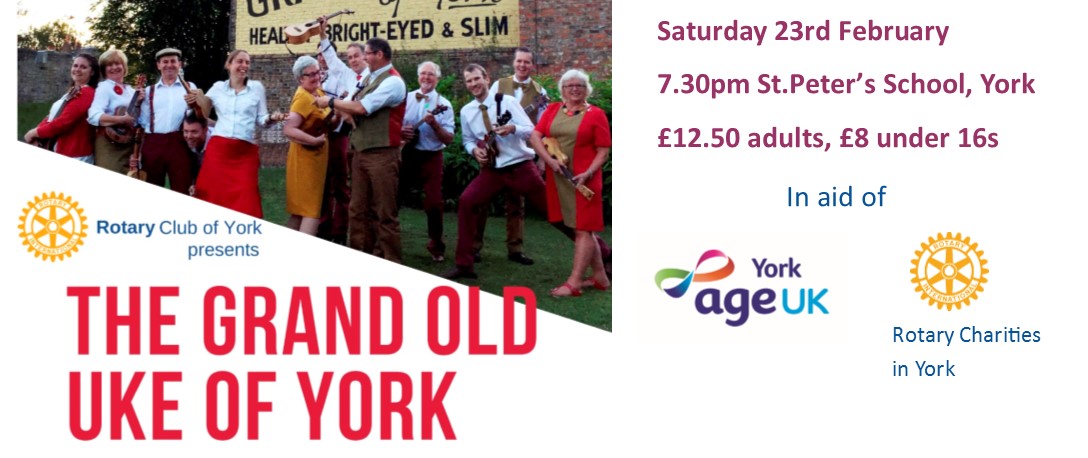 York Rotary Club presents the Grand Old Uke of York - a fundraising event for Age UK York and Rotary Charities in York.
Saturday 23rd February 2019, Doors open 7pm, show starts at 7.30pm
Memorial Hall, St.Peter's School, Bootham - FREE PARKING
This 12 strong local band have been playing together for over 8 years and have played at many events including Chris Evans' carfest and George Harrison's 75th birthday tribute at the Cavern Club. They are playing at this event organised by York Rotary Club to raise money for Age UK York and other York Rotary Charities.
It's going to be a great evening. Tickets cost £12.50 for adults and £8 for under 16s - the price includes a drink at the interval.
Tickets can be ordered via the York Rotary Website