Age UK York offers a free and confidential information and advice service for older people, their families and carers.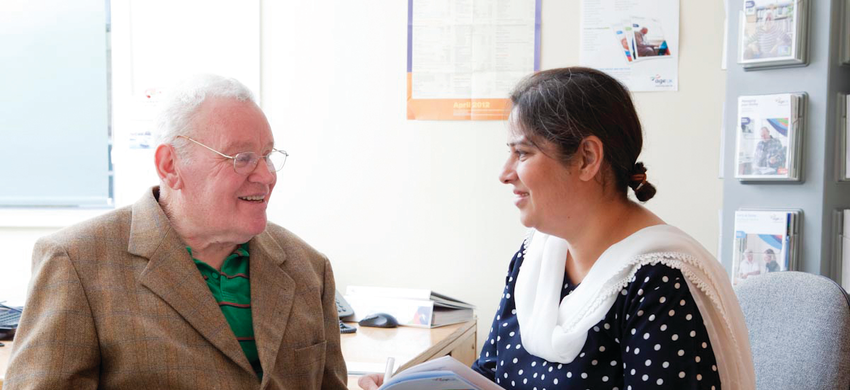 How to access the service
You can access our information and advice service in a number of ways.
Phone: 01904 634061

E mail: firstcall@ageukyork.org.uk
Opening times:
The Information service is the first point of contact for information and advice for the over 50s in York. The Information Line office is open Monday to Friday 09:30am to 3:30pm (we have an answerphone out of hours)
Topics we cover:
Our advisers are trained to help you on the following topics.
Social care - such as finding a care home or getting some help at home, and how it's funded.
Your income - including free benefits checks, help with applying for benefits for those State Pension age and over.
Your home - information on staying warm at home, home adapatations and how to prevent falls.
Legal issues - such as wills, Power of Attorney, and how to deal with an estate.
Benefits advice
Queries about benefits and financial problems for those of state pension age and over may be made at our Walmgate office by appointment. We are able to check that you are receiving everything you are entitled to.
Age UK York can offer help and advice about benefits, our Benefits/Money Advice Officer is also available to visit you in your own home.
For more information, call our Benefits/Money Advice Officer on 01904 627995.

Housing support
Age UK York can offer help and support covering a range of housing problems. Staff are available to visit and discuss specific issues or give general advice.
For more information, please call our Deputy Chief Officer on 01904 627995.
Free booklets and online information
Age UK produces free information guides and factsheets on a wide range of topics, including home adaptations, dementia, and advice for carers. You can find a complete list of guides and factsheets on the Age UK national website.

If you prefer to read information online, the Age UK national website has information and advice on many topics, including how to find a care home, how to avoid scams, and Power of Attorney.