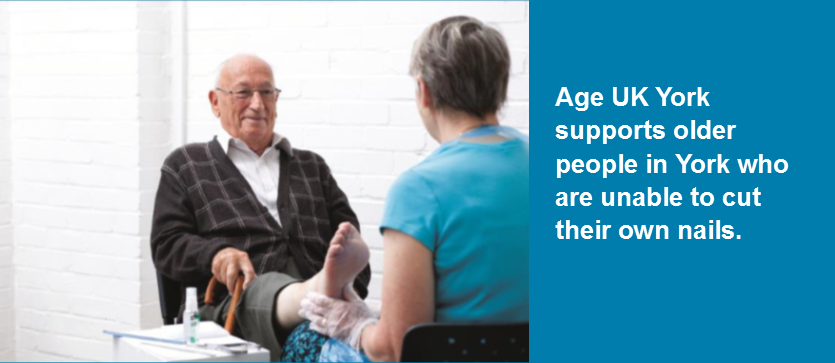 COVID -19 Update
Unfortunately we have had to temporarily suspend this service. We will keep people updated about when it will resume.
Are you finding it difficult to cut your own nails?
Our simple nail cutting service is for any older person who does not have any underlying medical conditions, such as diabetes, or other complicating issues.Our aim is to provide help for people who have been waiting for a service and choose not to go or cannot go to a private chiropodist or podiatrist. This service will take place in community centres. There is a charge for this service.
If you are interested in this service, then please contact us using the methods below.