Age UK Linds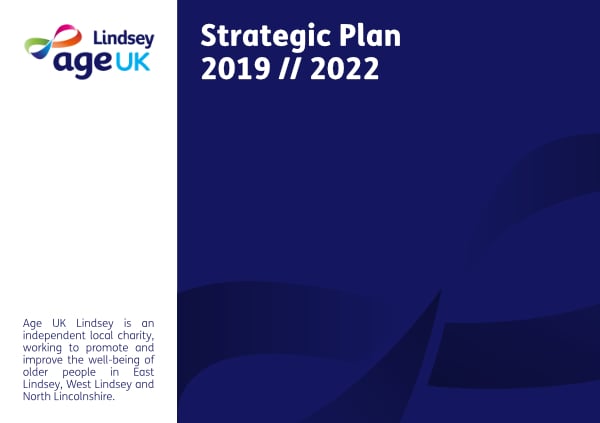 ey has been supporting local older people for nearly thirty years, by delivering a wide range of services in the home and community. Our new strategic plan comes at a crucial point within the history of the charity and is at the core of future development - reaffirming our mission and ambition. 

Our previous three-year strategic plan (running from September 2016 to September 2019) served the charity well. However increased demand for services, a changing demographic and the adoption of a larger service delivery area, (following the Age UK North Lincolnshire merger in 2017), have necessitated a re-evaluation of need and resources. Some issues we seek to address are new, others are a re-emergence of perennial difficulties. Financial constraints, government policies, changes in health and social care and an increasingly older population have all helped to influence the strategy and enabled us to identify five key priorities and four areas of development for the charity.

The strategic plan offers some foresight of what success in each of the key priority areas would mean to our beneficiaries. Our aim is to help older people to make the most of later life by supporting their well-being, facilitating independence and ensuring that they have a voice in their own community. All services and departments within Age UK Lindsey will take responsibility for developing service delivery plans to enable successful implementation of the new strategy. 

Building upon our achievements from the previous strategic plan, including partnership working and placing older people at the core of our thinking, combined with innovation and a healthy and thoughtful approach to risk-taking, we hope to set out the broad vision for our charity, and continue to develop a successful organisation supporting older people throughout the community.
Click on the image to view a web version of the strategic plan. To download a print version, click on the button below.
Download
Download and print our current strategic plan