Age UK Lindsey hosts a number of fun weekly activities to help reduce social isolation in older people. You're bound to find something to inspire you!
Unfortunately, due to the coronavirus outbreak, our events and activities programme has been suspended until further notice. Whilst this is not an easy decision to make, it is vital that we ensure the safety and well-being of the older members of our community. Therefore all of the activities mentioned below are suspended until further notice. We are currently working with our partners to deliver alternative solutions for helping to reduce loneliness and isolation during these difficult times. Check out our Keep Connected project for more details.
Concerned about coronavirus?
Find out more about what we can all do to reduce the risk of catching or transmitting coronavirus and Age UK Lindsey's response to the outbreak
Lunch Clubs

Temporarily suspended

Age UK Lindsey supports a number of lunch clubs in East Lindsey, West Lindsey and North Lincolnshire, these are a great way to socialise with friends, have fun and be part of something in your community.

Each club serves a freshly-prepared hot meal, plus tea or coffee for a set price (price varies depending on location). Furthermore, diners at clubs hosted directly by us get to enjoy pudding for no extra charge.

If you, or someone you know, would like to be referred to a Lunch Club you can complete this online form, or see below for details of how to get in touch.

If you would like more details about joining a lunch club, please call 01507 524242 or click here to send us an email.



Friendship Groups

Temporarily suspended

As part of our Befriending Service, Age UK Lindsey is developing a number of Friendship Groups across the area. Our aim is to reduce loneliness and social isolation in older people by providing regular, friendly places for people to chat, make new friends and enjoy a cuppa. Our Friendship Groups are free to attend (tea, coffee and cake costs vary, depending on venue).

For more information please call 01507 524242.
Coffee Morning

Temporarily suspended

Following the retirement of our fantastic team of volunteers, the coffee morning has been re-launched under a new banner. We are now working with St Lawrence School and the Lincolnshire Wolds Federation to continue this ever-popular weekly event. Why not join us every Thursday during term time, 10am to 12pm at the Horncastle Community Centre? Delicious homemade cakes, hot drinks, chat and friendship. Call 01507 524242 for more information.


Computer Club

Temporarily suspended

Drop-In for friendly one-to-one help with anything online. Our Computer Club is completely free, and no booking is required. Learn how to surf the net, chat with friends and family overseas or even shop online - we can help.

| | |
| --- | --- |
| Meets | Monday 10am to 12pm Scunthorpe Central Library and Friday 9.30am to 11.30am at Scunthorpe Wellbeing Hub |
| Costs | Free |

To find out more about theComputer Club, please call 01507 524242 or click here to send us an email
The Out For Lunch Project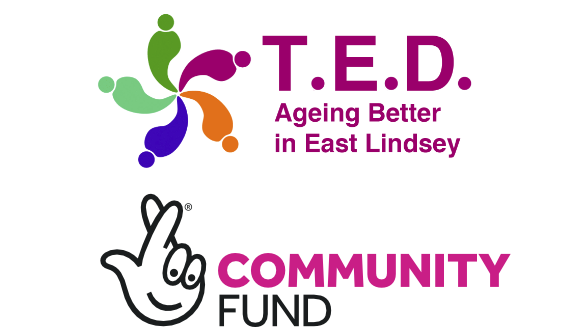 Age UK Lindsey is running a project in partnership with T.E.D, working with lunch clubs in East Lindsey to support them on common issues and to help them to continue to offer a valuable service to local communities.
Talk, Eat, Drink East Lindsey (T.E.D) is a six year Big Lottery funded project inspired by Lincolnshire's proud food heritage, which will see older people getting out and about. It involves them becoming more involved with social activities and feeling positive about the future.
Helping more people to join a local lunch club
The charity understands how hard it can be for someone to join a lunch club, but we appreciate the huge benefits belonging to one can bring.
If you would like to join, then we operate a referral system where we support someone to find their local club and make the initial visit easier by working with the person and the key contact at the club.
To find out more call us on 01507 524242 or click here to send us an email. Alternatively you can complete our online referral form by clicking here