Latest Updates
Opening Times:
All of our shops are now open but opening times may vary. Prior to making a special journey, especially if you would like to make a donation, we recommend that you call the shop first to confirm that they are open. See contact details below.
---
Donations:
We really appreciate your donations of quality, saleable items, but please do not leave bags or items outside of our shops as this poses a health and safety hazard and you could be at risk of being fined for fly-tipping. Please only drop off your donations when the shops are open. We recommend that you call the shop manager prior to making a special journey, to confirm that we have the space to receive your items. Contact details below.
Our charity shops are key in funding the work that we do, each one being supported by a team of dedicated staff and volunteers. With an ecclectic mix of ever-changing stock, a regular visit to each store is a must!
I am interested in being a shop volunteer
Click here to find out more about volunteering in one of our shops
I would like to donate
Quality, saleable, pre-loved items are always gratefully received. If you have items that you would like to donate, please contact your nearest shop for details about dropping off your donation. Please do not leave bags outside our shops as this could create a hazard and you may be fined for fly-tipping.
What we can accept
Clothes; shoes; accessories; soft furnishings; books; DVDs; CDs; games; jigsaws; craft items; bric a brac; electricals and small pieces of furniture (including z-beds, sofa beds and futons); three-wheeled walkers; mobility scooters.
What we can't accept
Beds; matresses (unless brand new and in original wrapping); children's car seats and some children's equipment; electrical disability aids (stair lifts, bath hoists, etc); bicycle and motorcycle helmets; very large pieces of furniture and items that do not have the correct fire warning labels; integrated electrical goods; microwaves; old-style boxy TVs; glass or MDF television tables; mobility aids (with the excpetion of three-wheeled walkers and scooters.
Please note, we cannot accept anything which is stained, damaged, broken or smelling of tobacco and/or pets.
If you have any doubts about the items you wish to donate, our shop staff and stock collectors can advise.
I would like to find out more about Gift Aid
If you are a UK taxpayer we can make 25% more from your donations. The Gift Aid scheme allows charities to claim back tax paid on donations, which means we receive more for the items you donate, and it doesn't cost you a penny!
Please call into any of our shops for more details or check out the gov.uk website.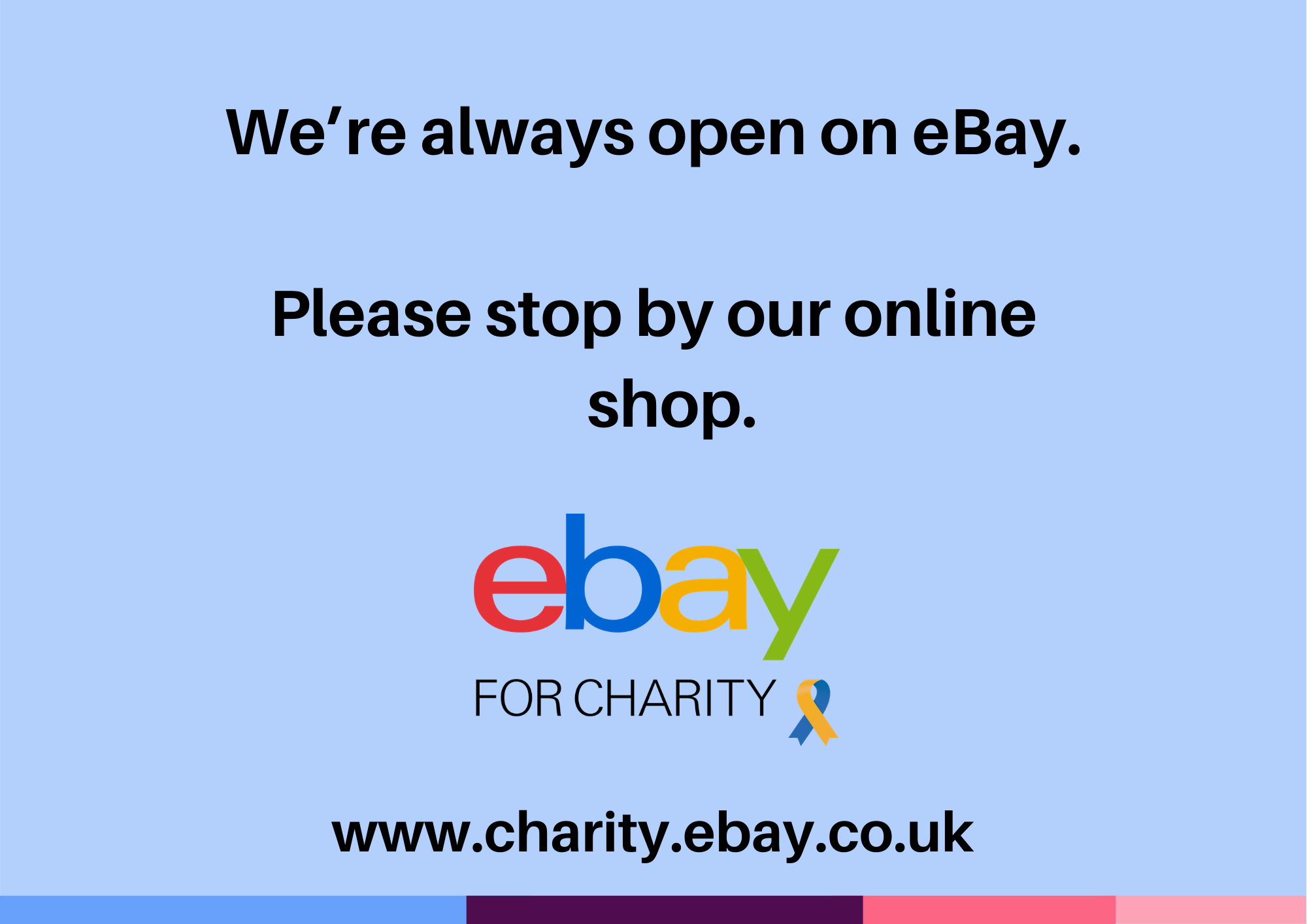 Support our fundraising efforts by shopping in our eBay store, making a donation at checkout or gifting a percentage of your eBay sales to Age UK Lindsey - we're always open on eBay!
Barton Upon Humber

Newly reopened with a fab new look! Visit our Barton-upon-Humber shop, ideally located near the river, for a great selection of clothes, bags, hats and shoes.

31 High Street
Barton-upon-Humber DN18 5PD
Tel: 01652 636208

Opening times

| | |
| --- | --- |
| Monday to Saturday | 10.00 - 4.00 |
| Sunday | closed all day |

Brigg

Opened in October 2017 and one of two AUKL shops in North Lincs, Brigg has a wide range of items in store, including books and homewares.

74 Wrawby Street
Brigg DN20 8JE
Tel: 01652 658855

Opening times

| | |
| --- | --- |
| Tuesday to Saturday | 10.00 - 4.00 |
| Sunday | closed all day |

Horncastle

Set in the busy and popular market town of Horncastle, the home of Age UK Lindsey, this compact little shop has a surprising amount to offer and specialising in all things vintage and retro. Find us in the Market Place, next door to Perkins Newsagent's

Market Place
Horncastle LN9 5HB
Tel: 01507 526445

Opening Times

| | |
| --- | --- |
| Monday to Saturday | 10.00 - 4.00 |
| Sunday | closed all day |
Louth

When in the charming market town of Louth, be sure to call in. This shop is famous for its collection of vintage clothing, jewellery and homeware, drawing in shoppers from far and wide.

103 Eastgate
Louth LN11 9PL
Tel: 01507 609642

Opening times

| | |
| --- | --- |
| Monday to Saturday | 10.00 - 4.00 |
| Sunday | closed all day |

Market Rasen

Market Rasen has a great mix of items, including clothing, furniture and books. Many call in to see our range of hats and fascinators, ideal for a day out at Lincolnshire's only race course.

30 Queen Street
Market Rasen LN8 3EH
Tel: 01673 849700

Opening times

| | |
| --- | --- |
| Monday to Saturday | 10.00 - 4.00 |
| Sunday | closed all day |

Skegness

Located in the heart of Lincolnshire's famous seaside town. Ideally placed for the station and The Hildreds Shopping Centre, definitely worth a visit next time you're visiting.

8 Lumley Road
Skegness PE25 3NG
Tel: 01754 611006

Opening times

| | |
| --- | --- |
| Monday to Sunday - inc. Bank Holidays | 10.00 - 4.00 |
Spilsby

Our Spilsby shop is suitably located in the centre of this small country town. You'll find it brimming with household items, clothing and furniture, and it even has a dedicated book room.

17 High Street
Spilsby PE23 5JP
Tel: 01790 753142

Opening times

| | |
| --- | --- |
| Monday to Saturday | 10.00 - 4.00 |
| Sunday | closed all day |

Tattershall

Opened May 2021, our new flagship store is stocked with a variety of pre-loved gorgeousness, including: furniture, clothing, homewares, and books, games and DVDs. There's even a children's section too!

33 Market Place
Tattershall LN4 4LJ
Tel: 01526 343499

Opening times

| | |
| --- | --- |
| Monday to Sunday - inc. Bank Holidays | 10.00 - 4.00 |

Woodhall Spa

Our original Woodhall Spa shop, located right in the heart of this popular Lincolnshire village. Call in and browse for some fantastic, good quality, vintage and pre-loved items - it's always worth a look!

11 Station Road
Woodhall Spa LN10 6QL
Tel: 01526 351497

Opening times

| | |
| --- | --- |
| Monday to Saturday | 10.00 - 4.00 |
| Sunday | closed all day |