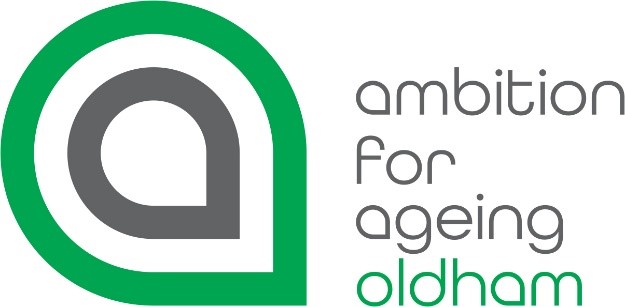 Ambition for Ageing aims to create places that are age-friendly and empower people to live fulfilling lives as they age.
This five-year project helps communities, businesses and public services work together to better understand what older people need and want. Greater Manchester Centre for Voluntary Organisation was awarded over £10 million from the Big Lottery Fund for this project that aims to reduce the social isolation of older people in Greater Manchester.
Greater Manchester is the UK's first age-friendly city region, as recognised by the
World Health Organization.
The Ambition for Ageing project vision is to:
connect communities and people through the creation of relationships.
help to create places that are age-friendly and that will empower people to live fulfilling lives as they age.
embrace the celebration of age, creating the opportunity for people to contribute to the ageing agenda, offering choice and helping them to make more and better connections so that they can live fulfilling lives in their communities.
In Oldham we are working in three ward areas: Alexandra, Crompton and Failsworth West. The project is funded until the end of March 2020.
We are working with community groups, individuals and businesses from these areas to help us create more age-friendly communities, find out the best ways to reduce social isolation and reach people we are not already in contact with.
The Ambition for Ageing small investment fund is now closed.
We have received a large number of applications so the decision-making process will take longer than usual – please bear with us and we will be in touch to inform applicants of our decision as soon as we can.
Ambition for Ageing Newsletter
Come back soon to download the next newsletter to find out what we've been doing!
In an age-friendly community it's really important for people to be able to find out what's going on. Find out more about our 'What's on?' guides and our online maps.

The term 'age-friendly' can different things to different people…more social activities, training for staff and volunteers, equipment, the list goes on! We have funded over 130 small projects since Ambition for Ageing began.
If you have a good idea about making your area more 'age-friendly', whether you're an individual, a community group or a private business, you can ask us to invest in your idea.

Volunteer to help make your community more 'age-friendly'. There are lots of ways you can get involved.

It's really important that people are involved deciding how our Ambition for Ageing investment money is spent.