The Big Knit
Published on 20 September 2017 11:37 AM

Thank you for supporting our Big Knit campaign in 2016-17
The Big Knit campaign has come to a close for 2016 - 2017 and with the help of all our knitters and crocheters, we have sent 2,250 to adorn smoothie bottles in October 2017. Sincere thanks to everyone who has donated to this campaign; we will receive 25p per hat, giving a grand total of £562.50 to help local older people.
---
How you can get involved for the 2018 campaign
Whether you're new to casting on or already know your garter from your stocking stitch, it's easy to get started. You'll also be part of the huge knitting team helping us to reach such a monumental target for a great cause. Although we do not have a date for the 2018 campaign yet, we are collecting hats.
1. Be prepared.
Get yourself some needles, wool and your favourite chair (train carriages and cafes also work well) and get knitting or crocheting!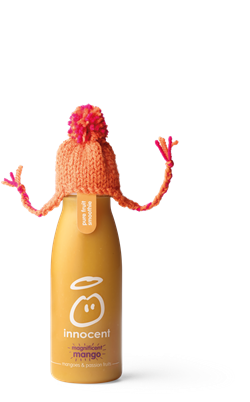 2. Send us your hats
We would be happy to receive any donations of hats in preparation for the next Big Knit campaign. Please bring your hats to:
Age UK Droitwich Spa Information and Advice Service
Olive Branch Community Centre
Winnetts Lane
Ombersley Street East
Droitwich Spa
WR9 8BZ
3. Donate Wool, Pom poms, Sequins, Buttons
We are always on the look-out for spare wool to make Big Knit hats with. Any oddments of wool over 30 cm in length can be made into a Big Knit hat, or a decoration for a hat. We are also looking for pom poms, sequins, buttons and other similar decorative items that can be sewn onto small hats.
4. Sharing is caring
Show everyone how great your hats are by posting pictures of them online using #BigKnit
5. Our Big Knit Hat total so far - 1,200 hats!
We have already received 1,200 Big Knit hats from local knitters and crocheters for the 2018 campaign, and several donations of wool and buttons. Can we smash last year's total of 2,250 hats, and raise even more money? Thank you to everyone supporting this campaign.
6. Big Knit Hat Campaigns
2016 - 2017 - 2,250 Big Knit Hats, raising a total of £562.50.
2015 - 746 Big Knit Hats, raising a total of £186.50.
2014 - 235 Big Knit Hats, raising a total of £58.75.
If you have any questions or want to find out more information, please contact us at info@ageukds.org.uk or phone 01905 772 126.
Find out other ways to support us
---
How the Big Knit helps older people
Each winter, one older person dies needlessly every seven minutes because of the cold. With over a decade of support from knitters up and down the country, The Big Knit has raised vital funds to support local and national winter projects to help older people keep warm and well in winter through befriending visits, emergency cold weather support, warm meals and other vital services.
The Big Knit is a great way to bring people and communities together. Knitting groups have been held up and down the country for people to get involved, share patterns and have a cup of tea or two!
'The Big Knit campaign couldn't happen without the support of thousands of amazing people across the UK who take part and knit woolly hats to adorn innocent smoothies each year.'
Douglas Lamont, CEO at innocent