Social Activities in Droitwich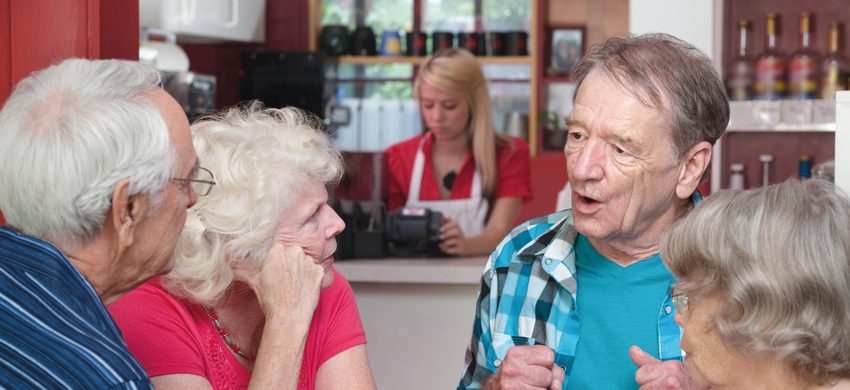 Scrabble and Social at the Norbury Theatre
Our Scrabble and Social group has moved to a new location, and is now being held at the Norbury Theatre, Friar Street. This is a drop-in activity, with a charge of £1.00 per session. For more details, please contact Carole on 01905 795403.
Time 10.00 - 12.00
Day Tuesdays
Location Norbury Theatre
Friar Street
Droitwich Spa
WR9 8ED
Telephone Carole on 01905 795403
Social activities in and around Droitwich
There are many different social activities taking place in and around Droitwich Spa, including walking and exercise, lunch clubs, historical society and other groups and societies. For a downloadable version, please click on Social Activities List. If you would like to provide details of other social activities that are not on our list, or amendments to those already listed, please contact us.
Dates for your Diary
Downloadable leaflets and website links for events and groups in and around Droitwich.
BDMakerSpace Repair Cafe - Last Saturday of the Month (Dates for 2018)
Mr Corbett's Coffee Stop at Droitwich Library - First Friday of the Month 10.30 - 11.30
Social Activities in Droitwich
Exercise
Bowls
Lido Park, Droitwich Spa, Tel: 01905 778032 or 799342
Ten pin bowling
Young at Heart Bowling - Mon-Fri 10am-2pm Perdiswell, Worcester. Tel: 01905 757475 email: worcester@tenpin.co.uk
Droitwich Spa Guided Town Walks
Walks usually start at 11am on Saturdays from Droitwich Spa Heritage and Information Centre and cost £2. Advance booking is recommended. For further information call 01905 774312.
Fitness First
Gentle exercise for 50+ to aid fitness, postural stability, strength & balance - Cost £5.00. Tuesdays 9.15 - 10.15 Community Hall, Heritage Way, Droitwich Spa. Tel: Terry 07710821306 email: thsportdancer@gmail.com
Pam's Upton Wellbeing Wanderers
Gentle walks at Upton Warren Nature Reserve on Saturdays and Sundays. Tel: Pam on 07816 230110 or pop into the café at 12.00 noon on Saturday or Sunday for an informal chat. Website: www.merciannordicwalking.co.uk lists many Nordic walking groups in the area.
BREATHEHAPPY
A walking and support group run by a trained specialist respiratory nurse. It is ideal for people who suffer from breathlessness and struggle with walking. The walks are geared to the individual ability of each participant; anyone can take part - even if they are on oxygen or can only walk a few steps. Every Thursday afternoon at 1pm and 3pm. Meet at Rotary House, Corbett Ave. Tel: Elaine on 07805 609056 or Liz on 07805 909201 Email: breatheliz@hotmail.com
The Fitness League
Wednesday 10.00 - 11.00 for beginners. Cost £4.00 (Annual Enrolment Fee Required). Wednesday 11.00 - 12.00 for others. The Sacred Heart Parish Hall, Droitwich Spa. Tel: 01905 773426
Walking For Health
Wednesdays at 10.30am. Sociable short walks around Droitwich Spa. Tel: Sue 01905 778813 or Mike 01905 775485 Email: spawalkers@hotmail.co.uk
Walk with Wychavon Leisure
Country Walks Programme Tuesdays and Thursdays 50+. Droitwich Sports & Leisure, Briar Mill, Droitwich Spa WR9 0RZ Tel: 01905 771212
Line Dancing
Absolute beginners Line Dancing class. Starts 5th September 2017, initially for 14 weeks. Cost £4.50 per person per session. Chawson First School, Wych Road, Droitwich. Tel: Jen 07555 104100 email: jeanettefontanari784@gmail.com
Lunch Clubs
The Heriotts, Worcester Road. Lunch Club Monday - Friday. Meals need to be pre-booked 24 hours in advance and cost £6.50. Tel: 01905 795036
Salvation Army Hall. Lunch Clubs Wednesdays 11:30am - 2.30pm and Thursdays 11.30 - 2.30pm. Please book in advance. Tel: Hall 01905 794179
Historical Societies
Droitwich Spa Civic Society
Helen Prew 01905 773166
Other Groups & Societies
Age UK Day Activities
Scrabble Tues 10am - 12pm (Drop in) £1.00. Norbury Theatre, Friar St, Droitwich Spa, WR9 8ED tel. Carole on 01905 795403
Droitwich Spa & District Horticultural Society
Tel: Val Jancey 01905 778384, 80 Blackfriars Ave, Droitwich Spa, WR9 8RH
Just Us Group
Social Group for Over 50's. Fortnightly at Droitwich Spa Library. Cost £2.00. Tel: Val Johns 01905 773094
Knitting Groups
Knitting Circle - Droitwich Spa Library. Every other Wednesday 10am - 12pm (Drop in) cost £1.00
Emms Knit and Natter - Droitwich Spa 01905 778381 11am - 1pm Every Thursday - Cost £3.00
Worcester North Friendship Club
Outings, meals, speakers, singles group. 1st Friday in month 10.30 for 11am. Perdiswell Young Peoples Centre, Worcester tel.no. for centre 01905 451372
U3A (University of the 3rd Age)
3rd Monday in month 2.30 - 4pm (unless a Bank Holiday) at Norbury Theatre. Contact leshazlewoodu3a@btinternet.com
Droitwich Stroke Club
Fridays 10am - 2.15 pm - £7.50 includes lunch, tea or coffee at Copcut Court, Waveney Rd, Droitwich, WR9 8TS. contact Mrs Chris Bowden 07922 270027
Mr Corbett's Coffee Stop - Droitwich Library
Monthly Coffee Club at Droitwich Library. First Friday of the month 10.30 - 11.30. Cost 50p per person.
BDMakerSpace Repair Cafe
Last Saturday in the month 10.00 - 4.00: 27 Jan, 24 Feb & 31st March. Basic repairs to any small items, fitting batteries, repair help and advice, etc. Droitwich Spa CVS (The Old Library), 65 Ombersley Street East, WR9 8QS. Contact info@bdmakerspace.org.uk