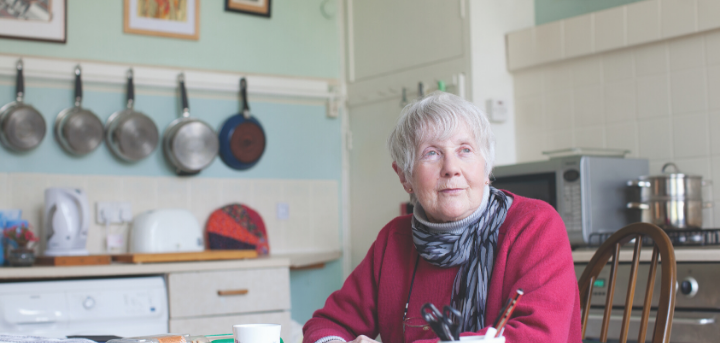 "You're so polite, kind and always trying to help. I feel you genuinely care about me and how I feel and this is rare in my day to day life."
Age UK Essex client
Who we are
Age UK Essex is an independent local charity; working in the local community to help older people for over 70 years. We have a dedicated workforce of staff and volunteers who help deliver services and provide support for older, vulnerable people in Essex.
Our aim
At Age UK Essex our aim is to Help Improve the Lives of Older People in Essex. We promote the wellbeing of all older people and are there to support people to live fulfilling and enjoyable lives. We believe in a society in which people in later life from all communities have equal access to services, where they are free from discrimination and their human rights are promoted and protected.
What we do
Lots of older people are lonely and may not be able to go out very much and see family or friends. We try to help them feel better by arranging for someone to chat to them every week and be a friend to them. We also have people who can help with any questions they have about anything they are worried about and their family and friends can contact us too. We work hard to help older people feel happier and to feel more confident and independent.
We have services that older people in Essex are able to use for free.
Information and Advice

. This is a free and confidential service that gives help to older people when they need it. We have a team of advisors that are able to answer lots of questions, they have lots of experience and are experts about the things that older people may worry about. Some of these concerns include: Benefits, Housing, Social Care, Legal and Bereavement.Thousands of people are in touch with our advisors every year.




This is what one older person said after contacting us ' Thank heavens for Age UK Essex. I feel like a weight is off my shoulders. Thank you so much' '
Befriending service

. This is a free service that helps over 400 lonely older people every year. Friendships are a big part of our lives.Sometimes when we get older it is more difficult to get out and about and we may lose touch with our friends and relatives. This can increase loneliness and make people feel more socially isolated. This is where the Age UK Essex Befriending Service can help. Just like a true friend, our volunteer befrienders will take time to listen and have a friendly chat.




This is what an older person said about the difference it has made to have a befriender. "I never realised how much I missed having someone to chat to until I met my befriender. His call is the highlight of my week."
At Age UK Essex we work hard to engage with older people and respond to their needs. Our support services reach out to those who need help and enable them to enjoy later life. Last year our Information and Advice service secured nearly £1 million of benefits for vulnerable older people and we reached over 55,000 people including families, friends and carers.
How we are funded
With demand for our help growing, we are striving to raise income to support our services. We rely on the success of grant applications and the continued support of our existing funders.
The Coronavirus outbreak is providing additional challenges for older people. Age UK Essex is working hard to help. We are making calls to lots of older people who may need extra support and feel more lonely because they are not able to see people or go outside. We are also able to tell them about food deliveries and provide information about local services.
We are very grateful for the support from our brilliant volunteers, dedicated supporters and fundraisers who donate their time, money and knowledge so that we can continue to help as many older people as possible in Essex.
All money raised in Essex stays in Essex.
Gender pay gap
The Government requires all charities, public sector organisations and companies with over 250 relevant employees to publish their gender pay gap data.
We are required to report annually from 5 April 2018 on a snapshot taken on 5 April the previous year. We welcome this opportunity to be transparent about the gender pay gap at Age UK Essex.
Meet our people
Our dedicated staff help us to deliver information and advice, help at home and befriending. Find out more about them and our management team, including our trustees.

If you would like to join our team and help us make are real difference to older people in Essex, take a look at our current job vacancies.