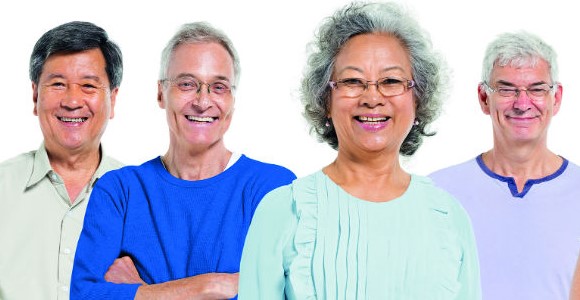 "You're so polite, kind and always trying to help. I feel you genuinely care about me and how I feel and this is rare in my day to day life."
Age UK Essex client
Who we are
Age UK Essex is an independent local charity. We've been working in the local community to help older people for 30 years. We have 60 dedicated staff and over 300 volunteers helping us to deliver services and support for older people in Essex.
Our aim
At Age UK Essex we aim to promote the wellbeing of all older people in Essex and be there to support people to live fulfilling and enjoyable lives. We believe in a society in which people in later life from all communities have equal access to services, where they are free from discrimination and their human rights are promoted and protected.
We believe everyone should be who they want to be. No matter what their age.
What we do
Later life should a time of activity and engagement when we are able to carry on socialising, working and contributing to our community. But this is sadly not true for thousands of older people in Essex. There are many people in later life who are lonely and cut off from society. We want to change this.
At Age UK Essex we work hard to engage with older people and respond to their needs. Our support services reach out to those who need help and enable them to enjoy later life. Last year our Information and Advice service secured over £5 million of benefits for vulnerable older people while our Befriending service visited 690 lonely people. In the community, our toenail cutters trimmed the nails on 10,946 pairs of feet to help keep people active and mobile. In total, we reached over 80,000 people.
How we are funded
With demand for our help growing, we are striving to raise income to support our services. We use the profits from our fee charging services to subsidise those that receive very limited or no external funding and our trading company also play an incredibly important part in supporting our work by Gift Aiding any profit they make back to the charity.
We also rely on you, our dedicated supporters and fundraisers, who donate your time, money and knowledge to help us raise as much money as possible.
Meet our people
Our dedicated staff help us to deliver information and advice, help at home and befriending. Find out more about them and our management team, including our trustees.

If you would like to join our team and help us make are real difference to older people in Essex, take a look at our current job vacancies.