Cupcake decorating event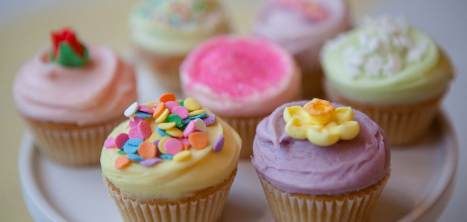 Published on 04 June 2019 10:28 AM
On Wednesday 19 June we are teaming up with The Gourmet Cake Company based in Chelmsford to offer people the opportunity to take part in a one off cupcake decorating workshop.
Start a conversation one cupcake at a time
Would you like to meet new people or do you know an older person who would like to get out and about and take part in a fun activity?
Join us at this free 2 hour cupcake decorating event in Chelmsford on Wednesday 19th June from 10am - 12pm.
No experience required just a unique opportunity to try something new, meet new people and rediscover a love of being creative.
Spaces are limited so book your place at this free event by calling Karen James on 01245 200936.
Bring a friend, family member or nighbour along to this free 2 hour cupcake decorating event.
The Gourmet Cupcake Company
Unit 4 Eckersley Road (Off Regina Road)
Chelmsford
Essex
CM1 1SL