Riders success
Published on 05 August 2019 11:42 AM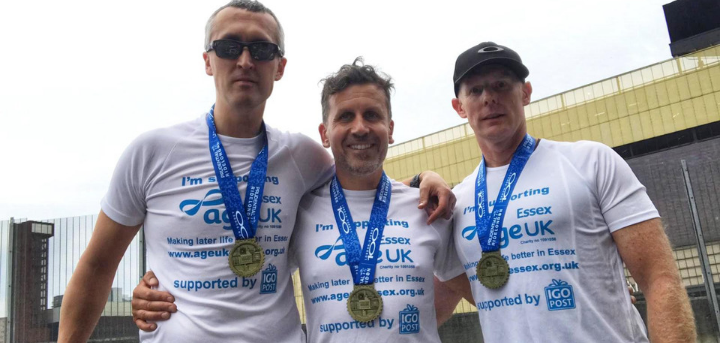 The bike riding team of Age UK Essex took part in the Pru 100 bike ride on Sunday 4 August. Three friends from Chelmsford, Scott Basham-Smith, Arren Davey and Clive Nutbeem have been cycling together for many years and jumped at the chance of putting their peddling power to good use by taking places on the Age UK Essex bike team.
Ride achievements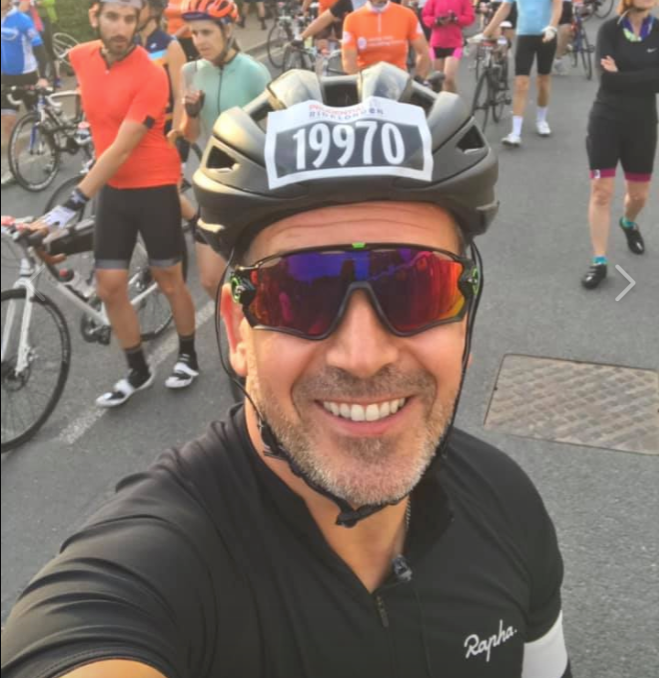 "I wanted to ride for my local older people's charity because, let's face it, we're all going to get old and rely on them at some point." Said Scott on taking up his place for Age UK Essex.
The guys amazing ride times came in at:
Clive 5:14:54
Arren 6:20:42
Scott 6:58:45



The 100 mile bike ride started at the Queen Elizabeth Olympic Park, before going through London and into Surrey's stunning country roads and hills before returning to the capital to finish in spectacular style on The Mall in front of Buckingham Palace - which meant another mere 8 miles ride to return to the Olympic Park where the riders needed to get back to! And all this on a fairly muggy, warm August day. Hats off to you, or should we say helmets!
Jayne the bike queen
Riding along with the team was Age UK Essex colleague Jayne Vernon. Jayne can usually be found organising teams of Nail Trimmers but yesterday Jayne's amazing training efforts (taking on North Hill in Danbury - a bike riders nightmare of a long and steady uphill climb for the best part of 2km) saw her complete the 100 mile bike ride in 7:31:51. Well done Jayne!
Funds raised
The team have already raised in excess of £900. This money will go towards funding the work we carry out at Age UK Essex supporting the cause of combating loneliness and social isolation in older people in Essex.
Make a donation
Support our cause and make a donation towards the amazing efforts of our riders.