Christmas appeal - Joan's story
Published on 08 December 2020 11:26 AM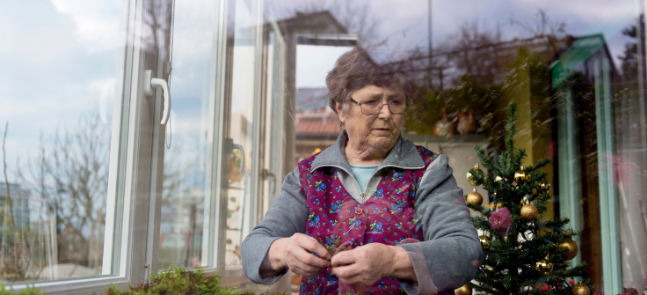 "Getting to know my befriender and talking every week has made me feel much happier.''
This Christmas and New Year, thousands of older people will be lonely, isolated and struggling. You can help us to be there for them.
Throughout the appeal campaign we will be telling you about some of the amazing people we support.
Joan is a carer for her husband who is living with dementia, they have been married for over 50 years. As a result of the Coronavirus crisis they have been unable to go to the clubs and groups that offered support and friendship. Christmas is going to be especially difficult this year as they are unable to see their family and friends. The friendship Joan now has with her Age UK Essex befriender has helped her feel more positive in herself and less isolated.
"My daughter says I am sounding much more positive these days, I feel so much more like my old self now. Getting to know my befriender and talking every week has made me feel much happier...''
Donate to our 'Christmas Campaign' - because everyone should have someone to turn to.