Coronavirus update 5 May
Published on 05 May 2020 03:20 PM
As we arrive in the 6th week of lockdown due to the Coronavirus crisis, here is a snapshot of some of the work we're doing as an organisation to support older people across Essex.
Stories from our frontline staff
Delivering food parcels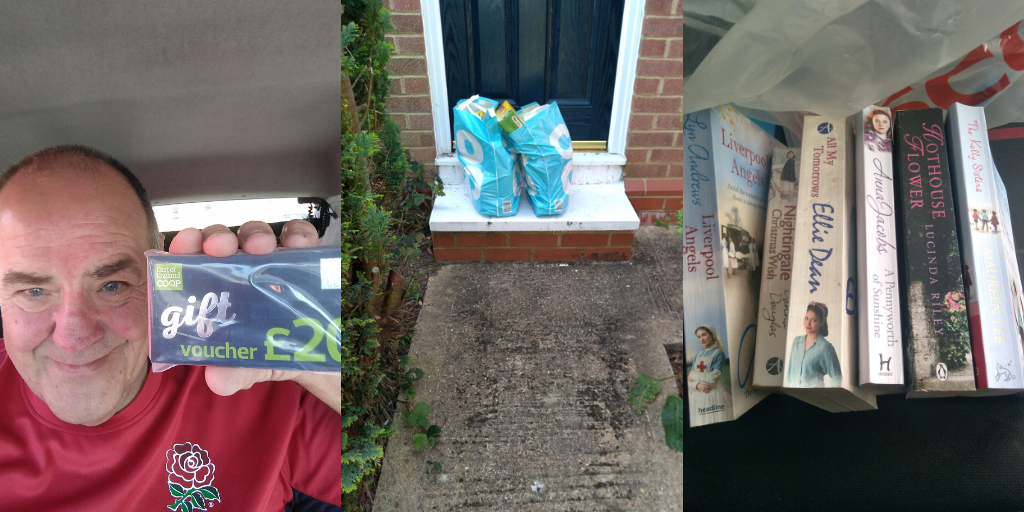 The East of England Coop has kindly donated money vouchers which are enabling us to continue to provide vital shopping parcels to our Home Help clients across Essex. Gary, our Information and Advice Service Manager, has added to the food parcels he's delivering by setting up a mini library, offering books to people within their parcel.
Futher funding has been received from Age UK, Essex Community Foundation and various Rotary Clubs of Essex. We thank each and everyone of our supporters who are helping us to help many older people across Essex during this difficult time.
Our teams of volunteers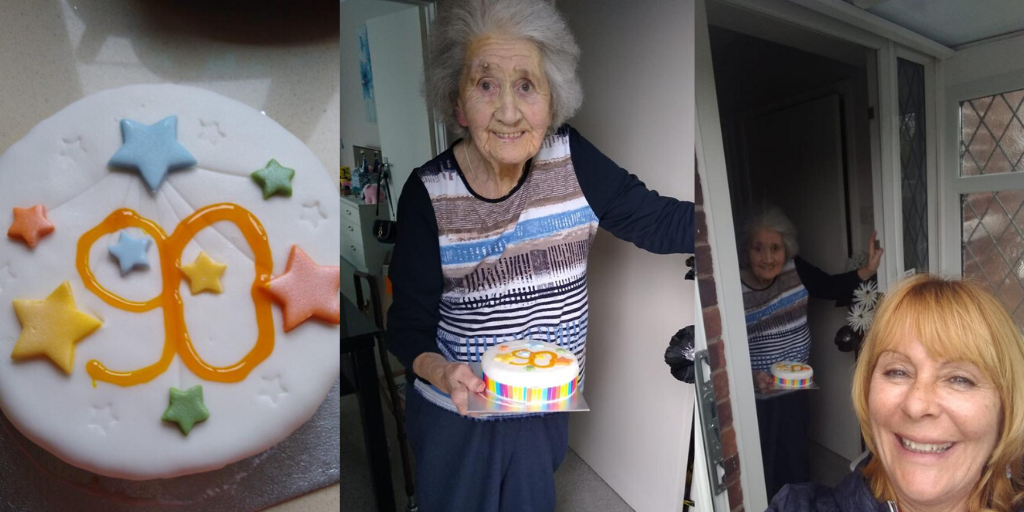 Last week Home Help client Rosina celebrated her 90th birthday. To help her celebrate she received a card and cake from Age UK Essex volunteer Carol who was delivering a food parcel to her and was sung Happy Birthday by Carol and our staff in the office over the phone. Rosina said her neighbours had also sung to her so all in all felt she had enjoyed a brilliant day, being made to feel very special.
Carol is one of 42 new volunteers who have come on board so far to help during the Coronavirus crisis. There are 104 more who are being trained and expected to join us very soon in delivering food parcels around the county and making weekly wellbeing calls.
Wellbeing calls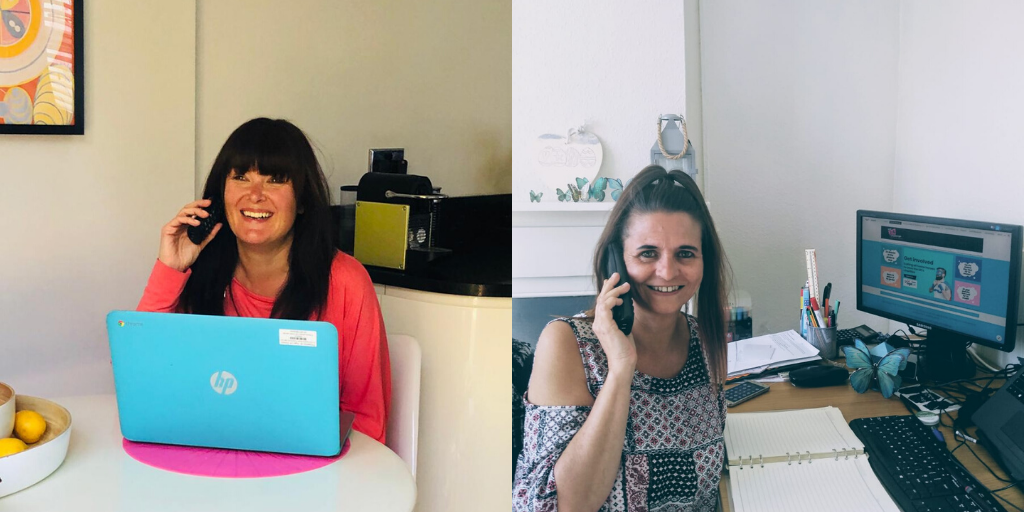 991 wellbeing calls to Home Help clients were made by staff and volunteers last week. These calls take place on a weekly basis to check in with those clients that would normally have weekly visits from Home Helps to support them in their own homes. It's heart-warming to hear so many of these people say they are being helped by neighbours, friends and local communities. 79 of our clients, like Rosina, requested a food parcel which our team of staff and volunteers, like Gary and Carol, were able to provide and deliver to their doorsteps.
Last week a further 340 calls were made by our amazing team of volunteers as part of our Befriending service.
Fundraising support
Staff have also been busy raising money for the charity. On Sunday 26 April staff and their families took part in the 2.6 Challenge to raise money and have some fun getting active. IT Assistant Andy Stevens has raised over £300 by taking part in multiple challenges. If you would like to undertake a challenge find out more about getting involved or make a donation to Andy's challenge. See what the team got up to...
The Age UK Essex Coronavirus appeal has now raised over £5,000 to help support our teams working at full stretch and needing to ramp up support to combat social isolation and loneliness, providing crucial help & reassurance as well as ensure basic shopping is available to the most vulnerable at this difficult time.